Earning a Master's in Education degree is an important and often necessary step for advancement in the education field. Top Masters in Education provides information educators can trust when making a decision about their own educational journey. An independent and comprehensive guide to earning a Master's in Education degree, Top Masters in Education provides objective rankings and critical reviews of Master's in Education degree programs and colleges of education, both traditional and online. In addition, prospective Master's in Education students will find helpful resources on scholarships and financial aid for education students, news and stories on the state of the education field, and career advice from knowledgeable and experienced educators who have been there.
Hugo Saucedo – Site Editor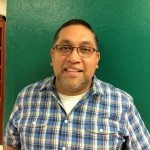 Hugo Saucedo holds a Masters of Education in Educational Leadership and is currently a second year Doctoral student at the University of Texas at San Antonio. Hugo's primary research is in the areas of educational policy and migrant student attainment. Hugo has been an educator in the San Antonio TX area for over a decade as both a Social Studies teacher and administrator.