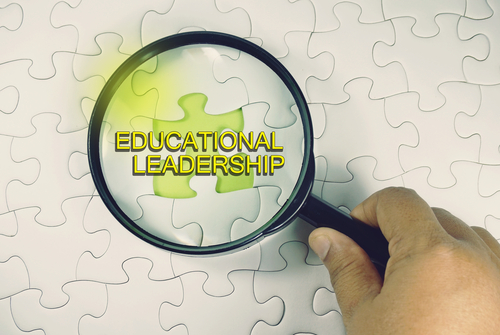 The answer to this questions will vary according to individual needs and different educational philosophies.  The single most important difference between online and residential learning is the way in which that education takes place, through screens, social media platforms, video-conferencing technology, phone, and email or in classrooms where students meet face-to-face with each other and their teachers.   We here at Top Masters in Education provide an online ranking for those that believe this is best for them, the Top 20 Best Online Master's in Educational Leadership and a ranking of traditional on-campus programs in our 2o Best Master's in Educational Leadership for those who value face-to-face education.
In general, to think about if you want online or on-campus education you need to consider some factors.  Will your life circumstances allow you to full-time training on campus? Will you be able to move?  If not, online education may be a fit.  If there is a residential program that meets on weeknights or weekends, you still may be able to attend your local university.   
If you decide online is for you, the choices may be difficult due to the vast variety school's programs, requirements, and delivery.  Some schools offer complete 100 percent asynchronous, learning  (whenever you want at whatever pace you want) while others offer mostly this mode but require some campus visits. Other online options are synchronous, which is not as flexible but has the benefit of simulating a classroom albeit mediated through video-conferencing.  Keep in mind that for the Master's in Educational Leadership, schools sometimes require on-campus visits because of the nature of the course, for example, CUNY City College's online degree requires some visits.
In addition to these online options, degrees may put you into cohorts, or a group of other students who remain connected and move through the degree together. Groups offer a tremendous advantage, and again, it can be something that helps online learning simulate traditional learning more.   
When examining online and residential educational leadership programs one quickly finds some factors are the same. For example, the Master's of Educational Leadership Degree at the University of Florida says they offer the same degree online or on-campus.  They can say this because the same courses, Data-Driven Decision Making, Public School Law, Technology Leadership, and the Supervised Capstone in School Administration is the same for both modes of delivery. Both modes also require a thesis or comprehensive exam for the MEd (certification or non-certification), and the two options both offer the licensure track that includes Florida's examination for administrative certification.  Are these the same?  Yes, and no is the true, yet confusing answer.  The degree requirements, scope and sequence, and classes are the same, but will you learn the same things. Does face-to-face, personal communication that is lost or decreased in online delivery make enough difference to you?  Does the price of moving or traveling lead to an online option being better?  These questions are the real-world questions driving what school works for each person.  To that end, we wish you luck and hope our rankings help you, more than Bono, find what you're looking for!