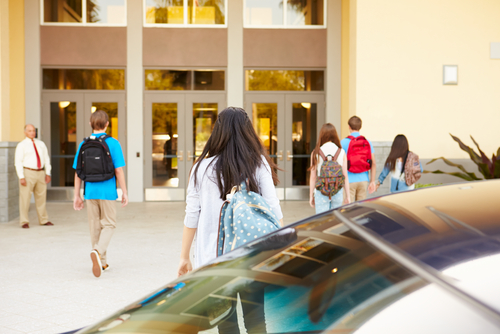 Educational leadership involves working with and guiding teachers toward improving educational processes, advance and improve educational systems, and create and enact policies. In elementary, secondary and postsecondary institutions. Educational leaders usually are employed as school principals or administrators but can also be found in additional roles, such as department chair, instructional coordinator, union leader, or academic dean.  These positions usually require a Master of Educational Leadership degree.
Depending on the job, the day to day responsibilities differ.  An Academic Dean is often found at the college level and is responsible for students services including student housing, counseling, student activities and programs, and counseling.  They will spend much of the day working with students, training student leaders, and primarily functioning in a parental role to those who are away at college.  They are also responsible for meeting the needs of a very diverse group of people and must find ways to help students from different backgrounds come together to live in harmony.  An Academic Dean will need to have excellent people and communication skills along with the ability to organize functions.  A Master of Educational Leadership will help with these necessary skills.
Principals, on the other hand, have a diverse set of responsibilities.  Principals are the leaders of a school, grades PK-12.  They handle a wide variety of jobs from managing the budget, meeting with the school board, providing accountability for the teachers and staff, hiring (and firing!) faculty and staff, working with parents, collaborating with various student organizations, and the list goes on.  It is no wonder that principals usually work year round as opposed to teachers who enjoy a summer vacation.  There is a substantial workload that goes along with being a principal, and according to according to a survey by CareerCast, a careers website, is one of the top 12 underrated jobs.  Day to day, principals must be problem solvers, organized, and possess excellent people skills.  It should be noted that many of the Educational Leadership degrees do not end in principal licensure.  Be sure to check with your program of choice if this is your goal.
The most common end of an Educational Leadership degree is a Department Chair or Team Leader.  Most of the programs available have this job title in mind.  These individuals are most likely teachers and will continue to the day to day tasks of being a teacher; the degree is catered towards those who already have their classrooms, which is why so many of the programs are online.  Check out our ranking of the 10 Most Affordable Master of Educational Leadership.  A Department Chair is the perfect choice for someone who has been teaching for several years and wants a leadership role without having to sacrifice their classroom.  They will set up staff meeting, and act as a liaison between the teachers and the principal.  They are in charge of making sure that the teachers have the supplies needed to teach, and while they may not make ultimate curricular decisions, will order books and make small day to day decisions for their team of teachers.  They will often coordinate and oversee testing, and work as a mentor for new hires.  As previously mentioned, a Department Chair is the perfect fit for those who don't want to lose the classroom experience but be in leadership.