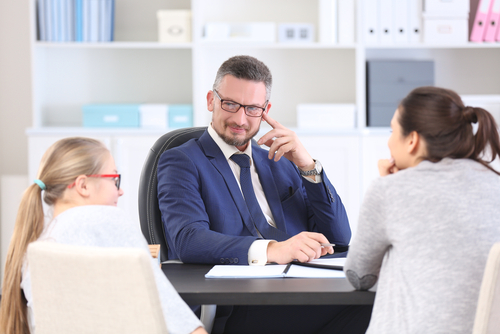 According to the U.S. Bureau of Labor Statistics, the median salary in 2016 of elementary, middle, and secondary principals was $92,510.  The lowest 10 percent earned less than $59,910, and the highest 10 percent earned more than $135,770.  "Employment of elementary, middle, and high school principals is projected to grow 6 percent from 2014 to 2024, about as fast as the average for all occupations. Increases in school enrollments will drive employment growth.  From 2014 to 2024, the number of students enrolled in schools is projected to grow. Some additional schools may open to accommodate these students, resulting in a need for more assistant principals and principals.  Despite expected increases in enrollment, employment growth of school principals will depend on state and local budgets. Budget constraints may delay the building or opening of new schools. Also, some school districts may consolidate and close some schools within their districts, thereby limiting employment growth."
According to Payscale, an Academic Dean's median salary is $89,377.  Academic Deans are responsible for all aspects of managing and developing faculty and teaching staff at an educational institution. A Master's Degree in Educational Leadership or something similar is usually required for this position.  The primary responsibility for an Academic Dean is to set and meet academic goals while working with students, staff, and administration to create a positive learning environment.  These positions are usually found at the college level and vary widely in their job description.  Academic Deans can be primarily responsible for student life, academic life, or a mixture of both. Sometimes this can be referred to as the Provost, educational administrator, or Director of Student Affairs.  
The average salary for a University Department Chair is $84,207 per year. This job is going to look significantly different at the university level then it will remain at the Elementary/Secondary level.  
A Department Chair at the Elementary/Secondary level usually don't have a separate salary; they get paid based on where they fall on the pay scale in their teaching profession, which is based on education and years of experience.  Earning a Masters of Educational Leadership will move you into a higher bracket on the teacher pay scale.  Also, your role as Department Chair usually comes along with a stipend, which can vary anywhere from $2500 to $10,000 depending on the school district as well as the responsibilities.
Instructional coordinators work in elementary and secondary schools, and various educational institutions, such as colleges, professional schools, and educational support services. Not all school districts have instructional coordinators; pay and job availability vary by region. According to the Bureau of Labor Statistics, the median annual wage for instructional coordinators was $62,460 in May 2016.  As for the job outlook, employment of instructional coordinators is projected to grow seven percent from 2014 to 2024, about as fast as the average for all occupations. Job growth is expected as schools focus on evaluating and improving curriculums and teachers' effectiveness.  One of the best ways to move into an Instructional Coordinator role is to get a Masters in Educational Leadership, which qualifies you for a promotion.