The beginning of a journey is always a crucial step, whether it's the first day on the job, a first date, or the first day of school.
Each of these "firsts" sets up our initial expectations and understandings of what life is going to be like in a new place or starting a new pursuit. For kids just beginning their education, their first teacher will be welcoming them into a whole new world—one that those kids could be a part of for another twenty years.
When they're just starting out, kids need teachers who are patient, caring and professional; who can teach them the most basic building blocks that they'll use for the rest of their academic career, while also taking things slowly and gently enough that they don't get overwhelmed.
Finding this kind of balance can be a delicate art, which is why teachers need good graduate programs in early education. And with the exploding expense of most kinds of college education, they also need their programs to be affordable on top of being academically rigorous and rewarding. (We cover even more graduate programs with outstanding tuition value in our ranking of the Most Affordable Online Master of Arts in Teaching Degrees.)
Each credit you earn as an online student tends to come at a cheaper rate than it would as a full-time, on-campus student. Personalized scheduling allows you choose when and where to study, transforming a living room or a coffee shop into a lecture hall.
And even with all these benefits, the quality of the education that you'll be receiving doesn't suffer: classes are taught by similar professors and colleges still give you the same support and attention as any other student.
What Are The Most Affordable Online Master's in Early Childhood Education?
Top Master's in Education considers factors such as institutional reputation, student well-being, and return on investment to calculate rankings.
Institutional reputation weighs factors including graduation rates, student-to-faculty ratios, and endowment size to measure how well each school lives up to its promise of providing a quality education.
Student well-being measures how satisfied former and current students felt with the programs and services offered at each school.
And lastly return on investment looks at the monetary benefits that the average student receives from each school, weighed against the cost of attending, specifically tuition and student loans.
In the end, we believe these 10 schools represent the most affordable online master's in early childhood education.
1. Florida State College at Jacksonville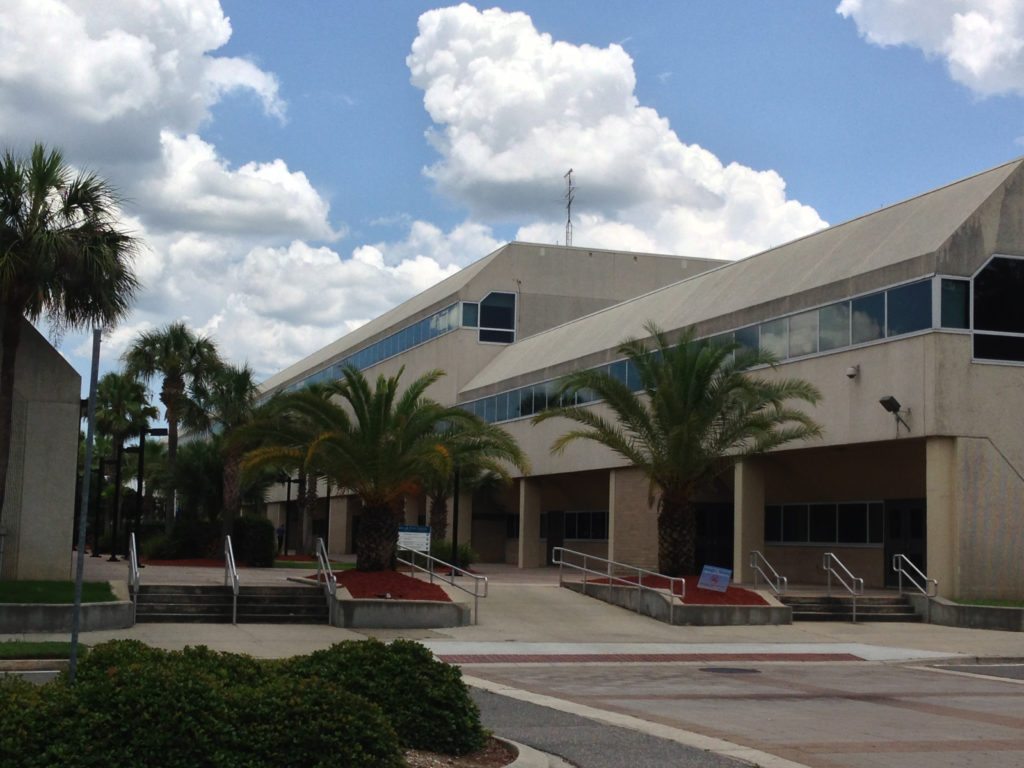 Overview
Florida State College Jacksonville is a state college located in Jacksonville, FL; the school was recently upgraded by the Florida legislature to expand their number of bachelors programs and currently enrolls a population of 52,000 students. Their early childhood education program has been lauded both for its great value (Best Value- AffordableColleges.com 2017) and overall excellence (TheBestSchools.org top 25 programs in the country for quality) in types of courses and faculty.
Program Features
Jacksonville's Early Childhood Education program (T100) is a 120-credit online program offered during the fall, summer and spring terms. The program focuses on providing a practical, hands-on approach to understanding early childhood education; students' 120 credits are divided into:
60 hours of lower division general education courses
24 hours of professional core educational courses
36 hours of major concentration educational courses
Students must develop a professional portfolio and pass three Florida teaching certification exams (GK, PED & PK-3).
The professional develop is capped off through a student teaching internship, where students are assigned a mentor before completing a full semester, full day, full week (M-F) at an accredited public or private primary (K-3) school.
Notables
Students are required to get fingerprinting and background checks done, as well as complete more than 150 hours of field work in a voluntary pre-kindergarten program. Students graduating from the program have the ability to earn an ESOL endorsement as well as the Florida Department of Education Professional Educator Certificate (Pre K/Primary).
The prerequisites for entering the program are the completion of an A.S. in Early Childhood Management or an A.A. degree paired with completion of specific prerequisites in teacher preparation.
2. Southern Oregon University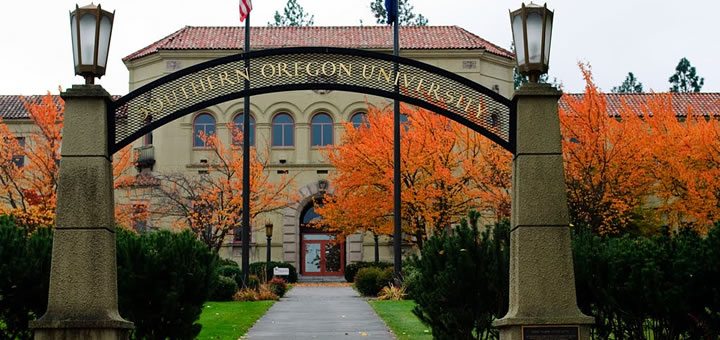 Overview
Southern Oregon University, formerly known as Southern Oregon College, is a public, liberal arts college located in Ashland, OR with just over 6,000 students. SOU offers an Early Childhood Education program, which is geared towards working adults looking for flexibility and who have completed around two years of college coursework. Most lower division general education courses cannot be taken online and must be completed on campus or at a local community college.
Program Features
The SOU degree requires completion of courses in lower division and general education courses. Southern Oregon works with local community colleges to help transition students into the online education program, identifying courses that will transition well into SOU's program. The program requires completion of nine elements:
Complete the lower division University studies requirements: must be taken before completing upper division courses
Complete lower division early childhood prerequisite courses

Students can also complete an A.A. or A.S. in ECE or a related field

Complete 60 upper division classes, including ECD core courses and approved electives
Complete upper division University Studies requirements
Complete a total of 6 capstone and portfolio requirements during the last two terms before graduation
Complete a total of 12 credits of practicum prior to graduation
Maintain a minimum of 2.75 GPA for all ECD upper division coursework
Fulfill baccalaureate degree requirements stated in the catalog
Complete a total of 180 credits, at least 60 of which must be upper division credits
Notables
ECD students can either choose to use their new degree to pursue a career in early childhood education, or they can continue their education in the field by applying to the Masters in Education program. Students who wish to teach early childhood or elementary level classes in public schools can apply to the Masters in Teaching (MAT) program, which can lead to an Oregon teaching license.
3. University of Washington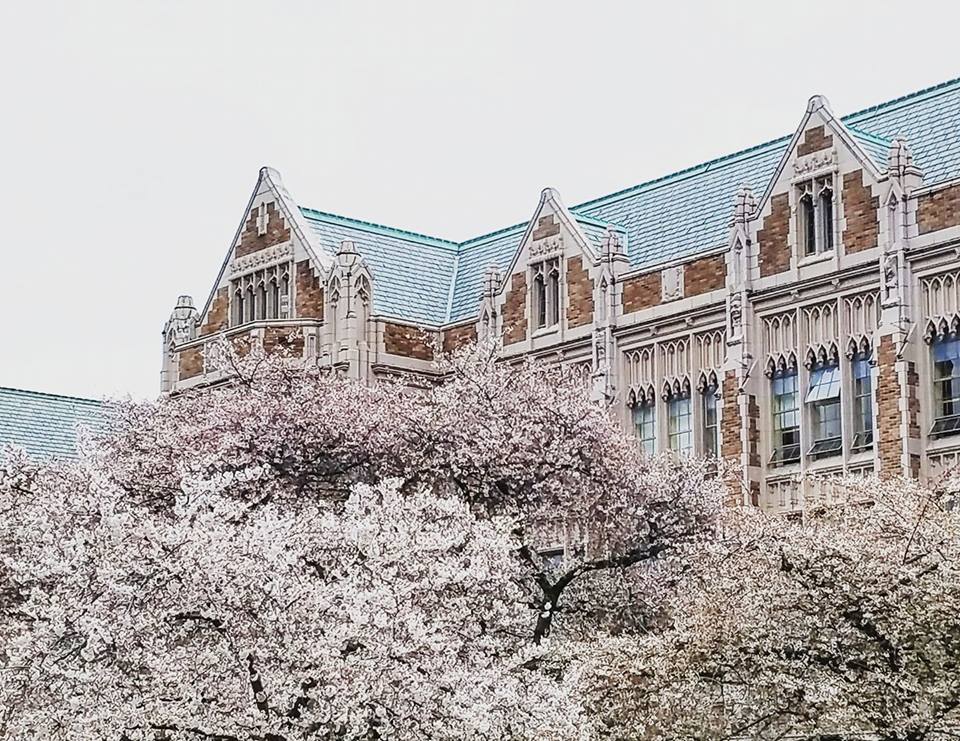 Overview
The University of Washington is Washington's largest public university, with 46,000 students and campuses in Seattle, Tacoma and Bothell. As part of their professional and continuing education programs, UW offers an online Bachelor of Arts in Early Childhood Education & Family Studies. This program lasts two years, during which students focus on analyzing and applying the latest evidence-based research on best practices for supporting young children and their families.
Program Features
Washington's program combines classroom learning with practical experiences in the field of education. Classroom studies focus on the latest research from the National Center on Quality Teaching and Learning, as well as the Haring Center. ECFS includes service-learning courses where early childhood professionals help students to translate what they learn in the classroom into real world applications.
Students choose one of two pathways for completing their degree:
Core Pathway—The core pathway focuses on providing a foundation in early childhood topics, before allowing students to choose additional courses in in their areas of interest. This pathway offers the most flexibility, both in terms of the academic topics covered, as well as the careers that students are able to pursue after completing their degree.
Teaching and Learning Pathway—This pathway includes similar coursework to the core pathway, but with additional courses that focus more specifically on early childhood teaching and learning. This pathway also gives students a stronger foundation for future graduate study in elementary education, special education and early childhood curriculum or leadership.
Notables
The UW College of Education is ranked 2nd among public universities and 8th overall by the most recent U.S. News & World Report survey. Costs for the 2017-2018 year are estimated to be $208/credit, in addition to these students are responsible for textbooks, quarterly registration fee and technology fee costs. Students must complete a minimum of 70 transferable quarter credits from regionally accredited colleges or universities before beginning the program.
4. Fort Hays State University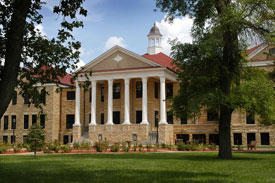 Overview
Fort Hays State University is a public university located in Hays, KS; Fort Hays enrolls approximately 11,000 students annually and offers online degree programs through what it calls the Virtual College. The virtual college includes more than 6,000 of Fort Hay's students, who participate in over 600 classes each semester. The same professors who teach the on-campus courses generally teach classes in the virtual college, including in the early childhood education program, and students are able to maintain contact with professors and with each other through Blackboard, email,
The same professors who teach the on-campus courses generally teach classes in the virtual college, including in the early childhood education program, and students are able to maintain contact with professors and with each other through Blackboard, email, phone and Skype.
Program Features
FHSU's early childhood education program is a Bachelor of Science in Education program referred to as Early Childhood Unified. The unified name refers to work that students will do in special education coursework, allowing students to pursue careers as teacher or administrators, as well as special education coordinators. Some program courses can be taken on campus; however, the program can be taken completely online.
The program requires that students complete:
55 Credit Hours of General Education Coursework
20 Credit Hours of Professional Studies (non-restricted)
40 Credit Hours of Major Courses (restricted to program admits)
12 Credit Hours of Student Teaching
In total, this means that students are required to complete at least 127 hours of coursework before they can obtain their degree
Notables
The Early Childhood Unified teacher education program sets students up to pursue teaching licenses in Kansas, allowing them to enter into education relevant occupations for children and their families from birth through age 8 (third grade). The FHSU program provides both internship and student teaching experiences in
The FHSU program provides both internship and student teaching experiences in diverse environment throughout Kansas. And while this program specifically prepares students to pursue licensure in Kansas, their degree is valid across the country and the knowledge gained can help students to pursue licensing in any state (though each state's licensing requirement is different).
5. University of Nebraska- Kearney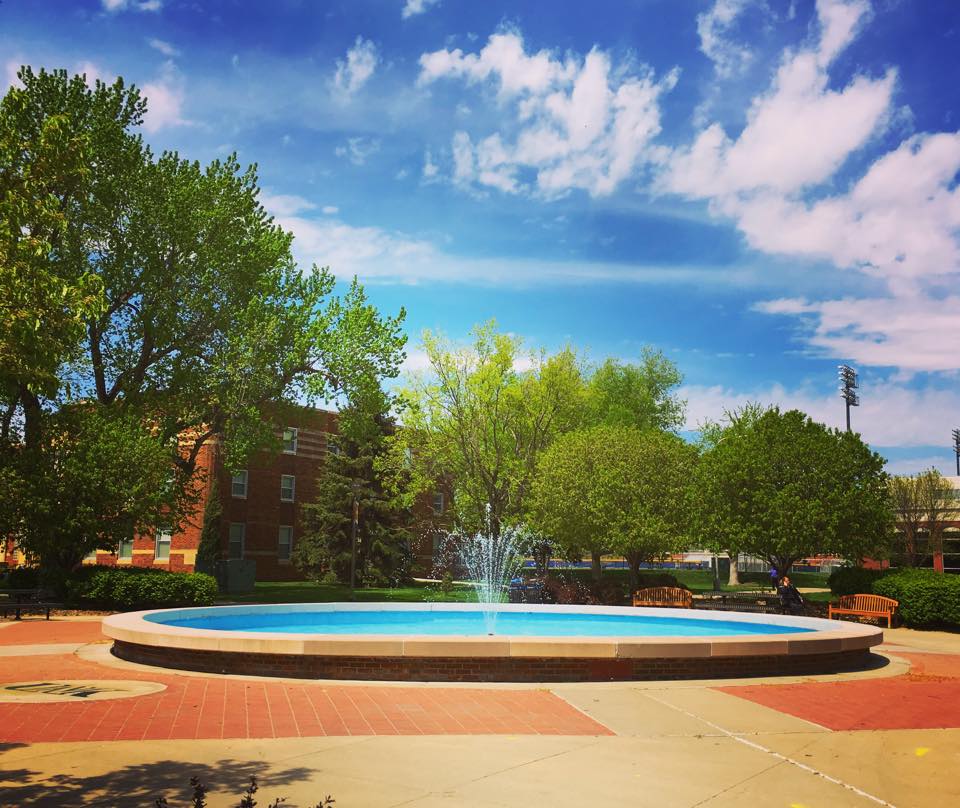 Overview
The University of Nebraska-Kearney is the Kearney campus of Nebraska's public university system, with more than 7,000 students attending in the Fall of 2014. Originally in 1905, the school was founded as the Nebraska State Normal School at Kearney, meaning that for more than 100 years the school has been dedicated to producing high-quality teachers and educational employees. This dedication has continued on into the modern era, as Kearney now offers on online degree program in what it calls the Early Childhood Inclusive Online Program.
Program Features
The Early Childhood Inclusive Online Program prepares students to work with kids from birth until age eight. Thanks to its status as a public university, Kearney is able to partner closely with Nebraska public schools, including countless opportunities to interact in field experiences that will help students to hit the ground running as they begin teaching full-time.
Students who complete the program are qualified to teach: Infant Toddler Programs; 0-3 Sixpence Programs; Early Intervention; Early Head Start; Head Start; Preschools (public or private); Early Childhood Special Education; and K-3 Classrooms.
THE ECI program includes three options:
Early Childhood Inclusive Bachelor of Arts in Education: requires 120 credit hours and the completion of general studies courses that meet academic transfer program guidelines
Early Childhood Inclusive Initial Certification: requires 80-83 credit hours and the completion of a Bachelor's Degree in any non-teaching discipline
Early Childhood Inclusive Initial Endorsement: requires 56-59 credit hours, as well as a completed Bachelor's degree and teaching certificate in any discipline
Notables
To receive a Nebraska teaching certification students are required to pass two standardized tests: the Praxis Core (a basic skills test that the program recommends completely early on) and Subject Assessments (content tests taken at the end of an endorsement program, prior to student teaching or practicum).
Students are also expected to exceed Nebraska's minimum hours requirements for pre-student teaching experience and student teaching experience: often students must be available during regular schools hours (8AM – 3PM) for certain field days and times.
6. Eastern Oregon University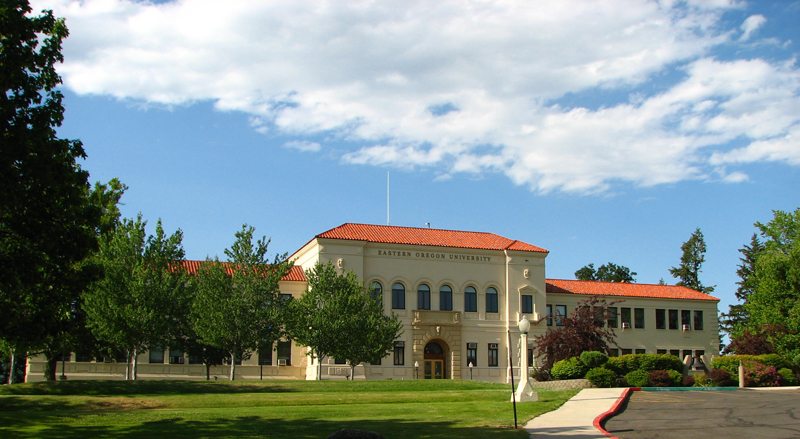 Overview
Eastern Oregon University is a public university located in La Grande, OR. EOU originally opened as the Eastern Oregon Normal School in 1929, with students exclusively training to enter the field of education. And while they have since expanded their curriculum, their dedication to the field of education still remains strong. As part of their College of Business and Education, they offer an Early Childhood Education (ECED) program.
Program Features
Eastern Oregon's ECED program is intended to be completed in two years; students are given the opportunity to earn real world experience in the field, as well as in-depth classroom instruction in early childhood foundations, development, learning and creating educational programs for students. Students complete the Early Childhood Education major, along with an additional minor or supplementary course of study (each of which require at least 10 EOU credits).
The ECED Major divides itself into three parts:
Foundational Classes: Early Childhood Foundations and Child Development
Core 1 Courses: Focus on the development and well-being of students/children, as well as on the methods of interaction between students and teachers
Core 2 Courses: Methods courses that emphasize more independent study and critical thought, as well as final practicums
Notables
Eastern Oregon suggests that students who complete the program can pursue jobs in the field of education such as teachers, program directors, administrators, advocates, educational coordinators or educational policy makers. EOU also offers a Masters of Arts in Teaching licensure preparation program, which students may pursue if they wish to obtain a teaching license after completing the ECED program.
7. University of Cincinnati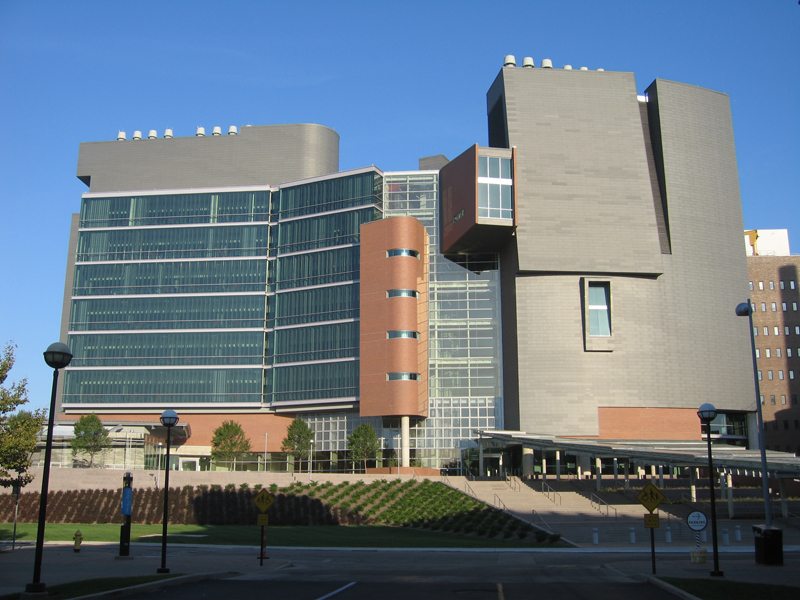 Overview
The University of Cincinnati is the oldest college or university in Cincinnati, OH: founded in 1819, the school now enrolls more than 44,000 students. In addition to its main campus in Cincinnati proper, the school also offers online degree programs for certifications, bachelors and associates degrees. One of its most popular online programs is its Early Childhood Education program, which trains students to interact with children from birth to age five or from Pre-K through age eight.
Program Features
The University of Cincinnati's Early Childhood Education program is a Bachelors of Science degree, which prepares students to teach children from birth to age five in a variety of different educational settings. Upon completing the program, students will be prepared to teach kids attending pre-school, Head Start programs, child care centers, public school classrooms and other related programs for children.
Students can also pursue a Bachelors in ECE for ages Pre-K through eight, which emphasizes similar core principles, while also providing teaching experience with a slightly older subset of students. Future educators completing this path will also be able to function in a variety of different education settings, including Head Start programs and public school teaching.
Notables
The University of Cincinnati's Early Childhood Education program was ranked 3rd Best in the Nation by USA Today in 2015. In addition to its bachelors program, Cincinnati online offers a number of supplemental programs in education that are also completely online.
Students can take individual courses for professional development or to renew certain licenses; one can also pursue a Child Development Associate credential or an Associate's degree that focuses on either infant-toddler, preschool or administration.
8. Northern Arizona University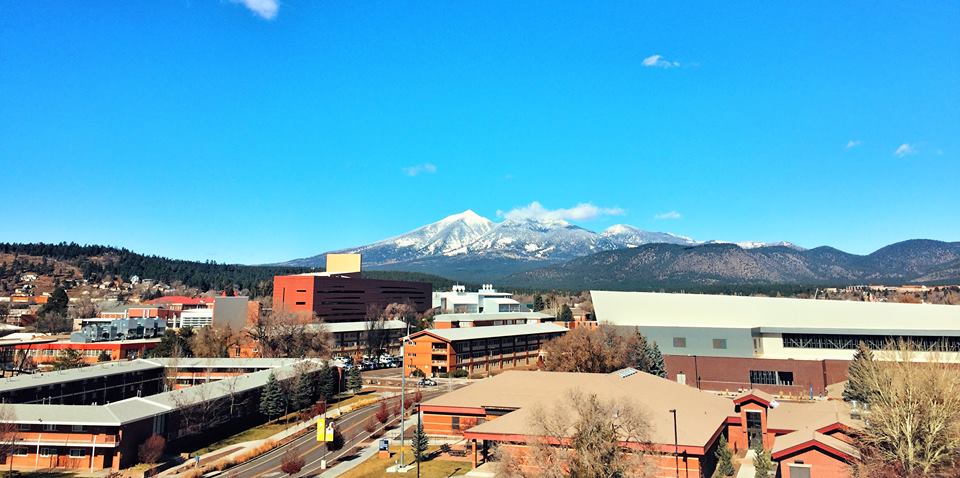 Overview
Northern Arizona University is a public research university located in Flagstaff, AZ; in Fall 2016 more than 30,000 students enrolled at NAU, including over 5,000 students taking part in the school's online education program. One of its most popular online programs is its Bachelors in Applied Science degree in Early Childhood Education, which can lead students to careers as pre school teachers, or to continue their educations to also pursue jobs as childcare specialists or librarians.
Program Features
NAU's early childhood education program is a fully online program, meaning that students are not required to attend classes at the Northern Arizona campus in Flagstaff,. To complete the degree program NAU requires students to fulfill the following:
24 units of Early Childhood specialization requirements
Completion of a concentration, minor or certificate
Completion of computer literacy, communication skills and science or language requirements
Up to 9 units of specialization prefix courses, which can be used to satisfy the liberal studies requirements or specialization requirements
Elective courses, if needed to help bring the total number of credits to at least 120
Available minors for completing requirement #2 above include:
Ethical Reasoning
Creative Inquiry
Scientific Reasoning
Changing Worlds
Cultural Perspectives
Notables
Students may bring in a maximum of 64 transfer credits, and at least 30 of the final 120 credits must be taken through Northern Arizona University. MAT 114 (Quantitative Reasoning) is a prerequisite for completing the program. If students do not wish to pursue a minor for satisfaction of requirement #2 above, they may choose a certificate program from outside of their field of study (ECE): certification programs must be for at least 15 units to satisfy this requirement.
9. University of Missouri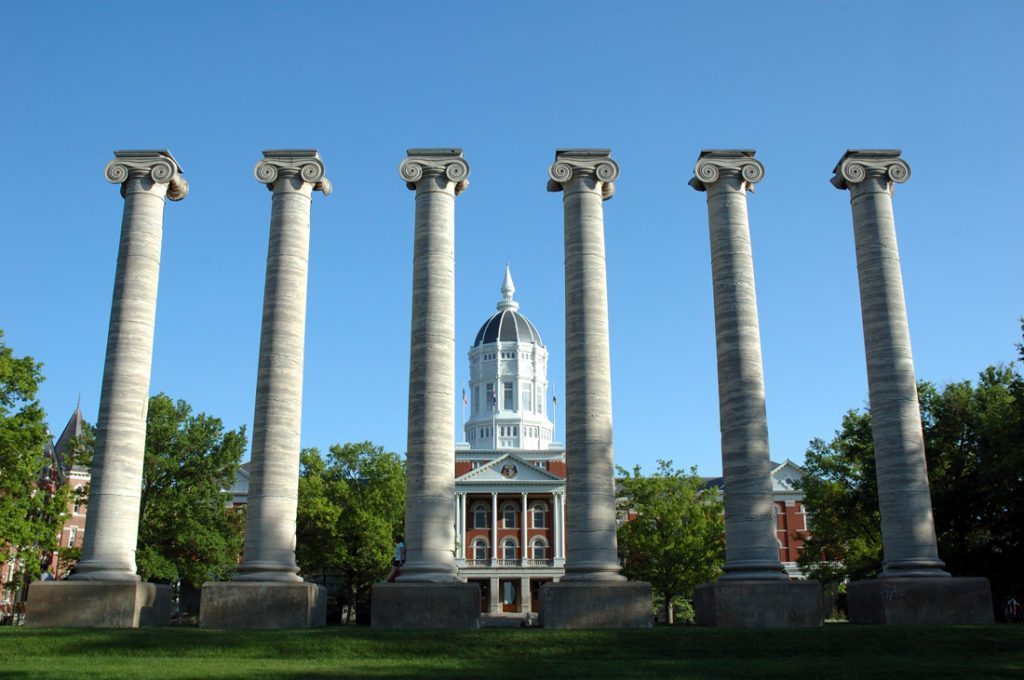 Overview
The University of Missouri is a public university located in Columbia, MO. It is the largest college or university in the state of Missouri, enrolling 32,266 students in Fall 2016; its large size lead the school to create Mizzou Online, which offers more than 100 degree and certificate programs and over 1000 courses for students to choose from. One of its most popular bachelors degree programs is its degree in early childhood education, which can be pursued exclusively online.
Program Features
The program requires a total of 120 credit hours; transfer students tend to enter with the equivalent of 35 credit hours, or a little over one quarter the total needed to complete the program. The degree program typically costs a little over $30,000; however, depending on a student's number of transfer hours, residency, course choices and academic progress costs will differ for each, individual student.
Since the program is online students will take classes that are both semester-based as well as self-paced; students who participate in the Great Plains IDEA (explained below) may have different class start and end dates, depending on their partner university.
Mizzou's early education program covers a wide range of important topics; however, the general focuses of the program are as follows:
Assessment
Child Development
Classroom environments
Curriculum development
Working with families
Notables
Students completing the program tended to increase their salaries by around 54%, according to data from the Bureau of Labor Statistics. Mizzou Online participates in a program called the Great Plains Interactive Distance Education Alliance, where students enroll at, earn credits and graduate from one college, but their online lectures are taught by faculty in the discipline from several universities.
This diversity of teaching talents helps students to learn not just from the excellent faculty at Missouri, but also from leading educators throughout the country.
10. Ball State University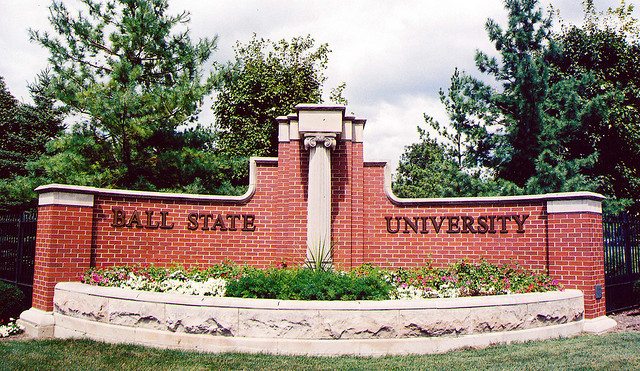 Overview
Ball State University is a public, research university located in Muncie, IN. The school was founded in 1917 by the Ball brothers, and has grown from an initial crop of 235 students in spring 1918 to 17,000 undergraduates in the fall of 2016. The size of its student population and the popularity of its programs led Ball State to create a number of online degree programs, including a Bachelor's Degree in early childhood education. This program prepares teachers for students birth through age five and does not automatically lead to a teaching certification.
Program Features
Ball State emphasizes the rigorous nature of its online coursework, as this is what they feel creates the solid educational foundation that employers look for in the post-completion job search. Ball State's BS in Early Childhood education is designed to give future educators competencies in areas such as:
Promoting Childhood Development and Learning: Students learn how to create healthy environments for learning inside of a classroom
Building Family and Community Relationships: Students learn about the complexities of student and family life, and how those affect students' abilities and needs inside of the classroom.
Observing, Documenting, and Assessing to Support Young Children and Families: Students learn skills in systematic observation and its application in the classroom.
Teaching and Learning: Students implement their academic knowledge and classroom experience to design, implement and evaluate developmental experiences for students.
Becoming a Professional: students learn about ethical guidelines and professional standards related to the practice of early childhood education.
Notables
Some students in the program are eligible for the T.E.A.C.H. scholarship, which can cover 80 percent of a student's tuition and textbook costs, as well as other bonuses. Ball State is the only public university in Indiana that offers an online bachelor's degree in early childhood education. The program includes a number of options for minors in more specialized education fields, such as early childhood special education.