As our world increasingly digitizes and access to instructional material widens, the demand for highly-skilled and qualified individuals in curriculum and instruction grows. Like much of American history and identity, new ideas and innovation are part of who we are as a people. In the area of education, curriculum and instruction is no exception. Though historically a Master's in Curriculum and Instruction is designed for educators seeking professional development, Ph.D., leadership, or career advancement, the degree is becoming more and more useful in healthcare, non-profits, and government agencies. The focus and marketing of universities still center on teachers, as does this ranking. Jobs and roles open to those who hold a Master's in Curriculum and Instruction can vary widely and includes titles such as instructional coordinator, curriculum developer, content-area specialist, school department head, curriculum supervisor, instructional technology specialist, early childhood specialist, or reading teacher. Whatever the personal or career reasons for pursuing a Master's in Curriculum and Instruction, graduate students should expect both an atmosphere of intellectual inquiry and the serious academic standards befitting a graduate research program.
Financial motivation and high job satisfaction makes earning a master's degree more attractive. According to the U.S. Bureau of Labor and Statistics, instructional coordinators earned between $35,950 and $97,770 in 2015, with a median salary of $62,460. Secondary schools employed 62,380 instructional coordinators in 2015 and paid them an average of $69,310 per year, the federal government employed 2,320 professionals in those positions and paid them an average of $90,300 per year. This is a financial step up from teaching by an average of $5,000, as elementary teachers and secondary teachers median salaries are $54,000 and $57,000 respectively.
Taken in sum, now is the perfect time to consider a Master's in Curriculum and Instruction. The demand and job outlook is favorable, the salary is respectable, and the job satisfaction is very high. That is where we come in. At Top Masters in Education that is what we're all about, helping you make a choice that will put you on the path to success. We evaluate the programs based on standards and formulate a scientific method to create a ranking you can understand. We examine categories such as accreditation, testimony, relevant coursework, student teaching experience, and affordability. We then assign criteria scores in specified areas.
What Are the Best Master's in Curriculum and Instruction Degrees?
For our Top 35 Master's in Curriculum and Instruction, we ranked programs by three criteria scores: a school's reputation score, calculated using selected categories of statistics from publicly available sources such as U.S. News & World Report, the National Center for Education Statistics, and college websites, endowment per student, an affordability rating using net price calculators, the average salary ten years after graduation, and specific program ratings from the National Council for Teacher Quality (NCTQ) 2016 ranking. In narrowing down your options, we always recommend a visit to campus, conversations with students, staff, and if possible, graduates that went through the program.
---
University of Washington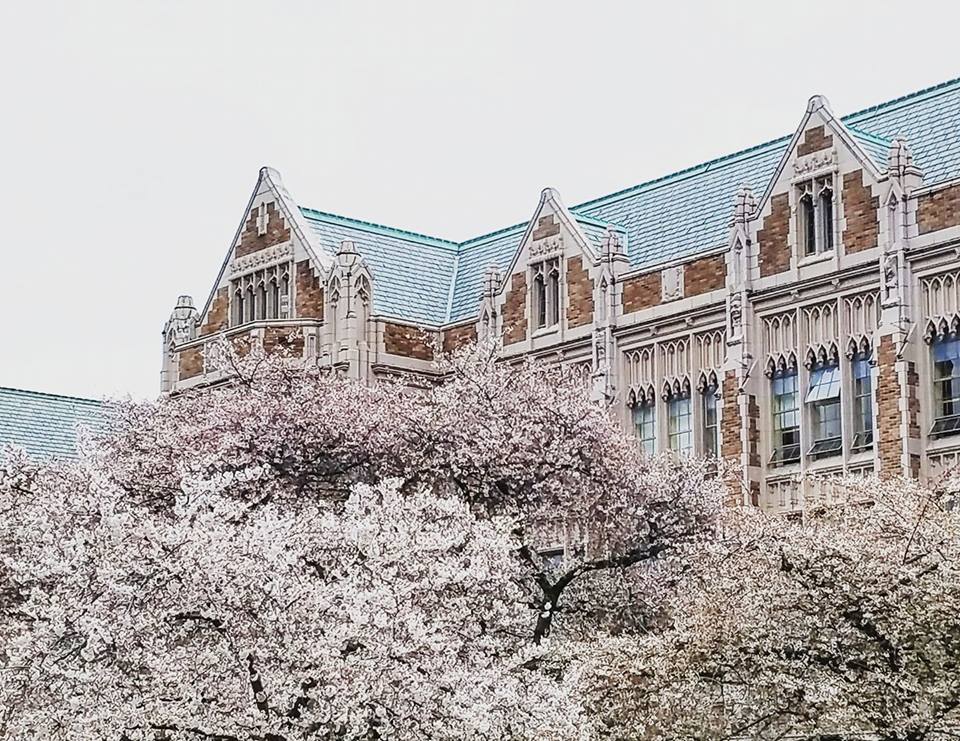 "Let there be light" is a fitting motto for the University of Washington. The UW is a multi-campus university in Seattle, Tacoma, and Bothell, as well as a world-class academic medical center with an enrollment of 45,000 students. The University offers 1,800 undergraduate courses each quarter. Founded in 1861, the University of Washington is one of the oldest universities on the West Coast.
There are two pathways available for students at the University of Washington to earn a Master's in Curriculum and Instruction. Options include a MEd in Instructional Leadership or a MEd in Content Instruction. These do not lead to licensure, rather, both pathways focus on helping students develop specialized knowledge, and the MEd in Content Instruction allows students the choice of which subject area they want to pursue: math, social studies, science, language, literacy and culture, multicultural education, and teacher education. Students will work in a variety of settings, from public and private education to instructional leadership, or curriculum development.
With an affordable annual tuition of $10,197, one of the lowest on our list, and an average salary ten years after graduation at $64,000, which is one of the highest, combined with an excellent reputation and rankings, the University of Washington belongs at the top of the list.
Pennsylvania State University
Penn State is a leader in teaching, research, and public service. The University's influence is vast with 24 campuses, 100,000 students, a teaching hospital, the online World Campus, it truly is "the largest student-run philanthropic organization on the planet."
Penn State offers a Master of Education in Curriculum and Instruction that is a 30-credit program with five emphases: Children's Literature, STEM Education, Elementary Education, Curriculum and Supervision, and Theory and Practice in English, Social Studies, and World Languages. There is a sixth path that allows students to work with an advisor to customize their master's degree in curriculum and instruction.
Classes are offered through asynchronous communication where students can study and interact in a classroom from anywhere in the world. Quality is not sacrificed, however, as the courses are replications of the prestigious, high-quality residential program, and are taught by the same renowned faculty who teach on campus. It should be noted that this program does not lead to licensure. The mean earnings ten years after graduation is $54,300, and the tuition per year is $19,712, making it one of the most affordable programs on the list, and propelling it to the #2 slot.
Vanderbilt University
Since 1873, Vanderbilt University has been contributing to the fabric of American culture. Enrolling 12,000 students from all 50 states and over 90 countries, the School has myriads of options and particularly thrives in research. Located in Nashville, Tennessee, Vanderbilt offers undergraduate programs in the liberal arts and sciences, engineering, music, education and human development, as well as a full range of graduate and professional degrees.
Known as the Learning and Design MEd program at Vanderbilt University, this degree allows graduates to pursue positions in settings such as museums and non-profit or for-profit organizations, become a leader, professional development coordinator, curriculum coordinator, or learning coach in public schools, or build research skills in preparation for entering a doctoral program.
The 10-month program, which runs from mid-July to early May, consists of 31 credit-hours. Upon graduation, students will be strengthened in their understanding of classroom teaching, or have the skills to pursue other areas of interest. US News ranks this program as #3, and the NCTQ gives Vanderbilt a ranking of #43. This recognition combined with a $347,020 endowment per student, and a mean earning ten after graduation of $78,000 puts Vanderbilt at #3.
University of Virginia
The University of Virginia is a public-private flagship and research university in Charlottesville, Virginia. Interestingly, UNESCO designated the University as America's first and only collegiate World Heritage Site in 1987, an honor shared with nearby Monticello. "Virginia," as it the School is called, was founded by Thomas Jefferson in 1819 and continues the founder's mission to "develop tomorrow's leaders who are well prepared to help shape the future of the nation and the world."
The Curry School of Education offers a MEd in Curriculum and Instruction. The overarching goal of the program is to provide students with a strong foundational knowledge and broaden their understanding of curriculum and instruction and the role it has in various learning environments. Students in this rigorous program have the option to choose an area of emphasis in English Education, Gifted Education, Instructional Technology, Mathematics Education, Reading Education, Science Education, and Social Studies Education.
The program requires a minimum of 30-credit hours; it can be completed on a full- or part-time basis but must be completed within a 5-year period. Students who are enrolled full-time usually finalize the program during a single academic year. Ranked as #5 by the NCTQ, and #21 by US News, and with a $246,046 endowment per student, the University of Virginia belongs at the top.
Virginia Commonwealth University
The numbers at Virginia Commonwealth are impressive: $271 million spent in research in 2016, 108 countries represented in the student body, and a student body of 31,242 students. Although the University offers these impressive numbers, there is a small-school feel, with a student to faculty ratio of 16:1. Originally founded in 1838 as the VCU School of Social Work by a small group of Richmond citizens who were interested in improving the social conditions of Virginia's urban and rural poor, the school became a school for social workers, the first of its kind in the South. Although VCU has grown immensely since this noble beginning, it still reflects the communal focus today.
The School of Education at VCU offers a MEd in Curriculum and Instruction with three individual concentrations. Students can choose to specialize in instructional technology, online teaching, or teaching and learning. The program is available for veteran teachers who are looking for professional development or to advance their careers, or there is a non-licensure option for students who have been admitted to the Master of Teaching program but choose not to complete licensure.
Courses within the program are selected in collaboration with an adviser from the appropriate concentration. Tuition is approximately $21,000 per year, and with high rankings from both US News and the NCTQ the program is guaranteed to provide quality education at an affordable rate.
Arizona State University
The number of accolades, awards, and advantages available at Arizona State University are too numerous to mention. Suffice it to say, ASU is a kind of educational universe that provides something for everyone and produces students who make a difference in the world. ASU is ranked first on the Fulbright scholar's list, ahead of Cornell, UC Berkeley, Duke, and UCLA. The main campus is located in Tempe, Arizona, but the School operates five total campuses with approximately 91,000 students.
Offered entirely online, with guaranteed flexibility, ASU's Mary Lou Fulton Teachers College provides students the opportunity to earn a Master of Education in Curriculum and Instruction with a concentration in Applied Behavior Analysis. The degree pairs research and experience to prepare professionals to work with individuals with special learning and behavior needs using the principles of applied behavior analysis. Graduates will be prepared to work in a variety of settings including consultative services as well as educational venues. Students who are interested in sitting for the Board Certified Behavior Analyst examination will be equipped to pass this rigorous qualification.
The program is 30 credit-hours and includes a capstone course. Consistently recognized as a top teacher's college, the quality of education at Mary Lou Fulton Teachers College provides excellent instruction with an outstanding reputation.
University of Michigan
Founded in 1817, and originally located in Detroit, the institution's home moved to Ann Arbor in 1837. Since those days, the University has grown to 44,000 students, offering over 200 undergraduate majors, 100 doctoral and 90 master's programs with health sciences as the most popular. According to the latest national data, the University of Michigan spends more on research - $1.29 billion in 2015 – than any other U.S. public university.
Known as the Teaching and Learning thread at the University of Michigan, the MEd in Educational Studies degree prepares educators for a variety of roles in teacher professional development and curriculum leadership in schools, as well as curriculum and materials development. The program is unique in that students may customize their plan of study according to their own goals and interests.
Working one-on-one with a faculty advisor, students develop their plan that includes a core of knowledge and skills, combined with elective courses in educational research and other fields. US News ranks the Graduate Education program at U-M as #6, and with an endowment of $215,426 per student, students can be assured they are receiving a world-class education.
University of Illinois -Urbana Champaign
"With our land-grant heritage as a foundation, we pioneer innovative research that tackles global problems and expands the human experience." In step with their mission, University of Illinois does just that. Located in the twin cities Champaign-Urbana, U of I enrolls over 40,000 students.
The College of Education at Illinois offers students in Curriculum, Aesthetics, and Teacher Education (CATE) the option to focus on one or more of the three primary areas: curriculum, aesthetics, and teacher education; and choices within several sub-areas: early childhood, middle grades, secondary, and social studies education. This can lead to the following degrees: Master of Education, Master of Arts, Master of Science, Certificate of Advanced Study, Doctor of Education, or Doctor of Philosophy.
The path that each student chooses to follow is up to the individual, but regardless of the choice, U of I provides an excellent education that prepares students for the challenging world of education. With a mean earnings ten years after graduation of $65,400 and a US News ranking of #23, this has been proven to be a top-notch program that demands a look.
Stanford University
Pleasantly located on 8,180 acres between San Francisco and San Jose in the heart of California's Silicon Valley, Stanford University is home to approximately 16,000 undergraduate and graduate students. Founded in 1891, the University now has over 700 major buildings and conducts $1.6 billion in research. This academic powerhouse is known for its world-class faculty and education.
The Curriculum Teacher Education master's program, which accepts only a small number of students each year, aims to prepare students to serve as educational leaders in a variety of contexts as well as paving the way to further graduate study. This is an individualized, research-intensive program that is designed for students who have prior professional experience and education. It should be noted that this degree does not lead to licensure, but is for educators who desire to further their knowledge of teaching, learning, curriculum, teacher education, and school reform.
Students and advisors work closely to develop individualized programs of study. Although it is one of the more expensive programs on the list, it has received a ranking of #5 from US News, and has a $1,384,814 endowment per student, giving it the prestige that only Stanford can provide.
University of North Carolina - Wilmington
The University of North Carolina Wilmington is home to approximately 15,700 students organized into five schools. The public, co-educational university has an $81.6 million endowment. There are 54 undergraduate degrees offered; the Graduate School administers 29 master's degree programs as well as doctoral programs in educational leadership and administration, marine biology, psychology, and nursing.
Catered to meet the needs of professionals in the field, the MEd program in Curriculum, Instruction, and Supervision (CIS) is offered completely online. The courses are set up to be either synchronous or asynchronous, providing students with ultimate flexibility. The program is designed to provide an advanced study to prepare graduates to be effective school and district level curriculum and instructional leaders; it is for classroom teachers, building administrators, teacher educators, and other personnel who play a supervisory role in the professional development of others.
Students can choose to earn a Masters in CIS, or simply an additional CIS licensure, which can be completed in as few as four to six classes. Tuition is the lowest on the list at only $9,631 per academic year, and the Watson College of Education at the University of North Carolina Wilmington has received recognition from both US News and the NCTQ for quality.
Kansas State
Kansas State University is a public doctoral university with its main campus in Manhattan, Kansas. Founded in 1863, Kansas State was the first public institution of higher learning in the state of Kansas and the first operational land-grant university in the nation. Today it is home to nearly 24,000 students from all 50 states and more than 100 countries.
The MS in Curriculum and Instruction requires 31 hours of graduate credits. Three hours in each of these core areas is required: curriculum, teaching and learning, diversity, educational technology, and research and scholarship. Additionally, students must complete at least 15 hours in one out of nine specializations available. To mention a few: Elementary and Mid-level teachers, Reading Specialist Endorsement, Civic Education, English as a Second Language, and Educational Technology.
To complete the degree, students will take the Master's Project course, where they select a topic that is pertinent to their specialization; the course also includes completing a professional portfolio that displays what they have learned throughout their master's program. Tuition is low at $11,414, and with a mean earnings ten years after graduation of $48,800, the return on investment at Kansas State is one of the best.
Florida State University
Florida State University football has a rich tradition reaching back to 1899, but education has an even richer one. Founded in 1851, FSU is the oldest continuous site of higher education in Florida. With an enrollment of 41,500 students, FSU is diverse and offers a vast array of studies. In fact, the School offers an incredible 341 degree programs.
FSU's online MS in Curriculum and Instruction is 33 credits and can be completed on a part-time basis in about two years. The program features a core of courses ranging from teaching diverse students, curriculum design, and technology in teaching and learning. From this basis, the degree goes into one of six areas of focus: Elementary, English, Mathematics, Science, Social Science and Special Education.
Since the program doesn't lead to licensure, is an MS, and is designed for current educators, it does include the research/defense component at the end. If you are considering FSU, note that the tuition is $26,640 and the mean salary ten years after graduation is $50,200. Admission requires a teaching degree, GRE scores, and a minimum GPA of 3.0. With a good return on investment and a quality program, FSU ranks #12 on our list.
University of Wisconsin - Madison
The University of Wisconsin - Madison is a Public Ivy and the flagship of the Wisconsin University System. UW–Madison is organized into 20 schools and colleges for about 40,000 total students. The School offers 136 undergraduate majors, along with 148 master's degree programs and 120 doctoral programs.
At UW-Madison, the MS in Curriculum and Instruction is of the highest quality. In fact, U.S. News and World Report ranked it as the best program of its kind - #1. The curriculum consists of 30 credits plus a Master's Thesis. In addition to the thesis, the MS in CI requires a Master's Final Examination. Through this rich environment of research and scholarly writing and rigorous engagement with relevant issues of our day, you will be fully prepared to lead in your school. In fact, with the growing demand for quality curriculum and instruction in our digital world, the degree will allow not only teachers to thrive, but instructional coordinators, curriculum designers, and more to thrive in hospitals, non-profits, private schools, government agencies, and any number of businesses or corporate jobs.
In addition to the MS in CI, UW-Madison offers an MS in CI that leads to teacher certification. The Program starts each summer and takes two summers and an academic year to complete. Licensure is available in Secondary English, math, social studies, science, and ESL.
University at Albany
The University at Albany, also known as SUNY Albany, is part of the State University of New York system. It was founded in 1944 and currently serves a diverse 17,000 students from over 73 countries. Academic offerings include 120 undergraduate majors and minors and more than 125 master's, doctoral, and graduate certificate programs. If you're looking for fantastic study abroad options, consider that SUNY Albany has over 1000 in over 60 countries.
As for graduate degrees in education, SUNY Albany's Department of Education Theory and Practice offers an excellent MS in Curriculum Development and Instructional Technology. The Program is designed for practicing teachers and offers the potential of earning professional certificates through the Pathways Into Education (PIE) Center.  Not only for teachers, but the CDIT degree will also prepare you for leadership positions in government, social service, health-related fields, corporate training, and development of educational media products. These applications and rise of digital learning increase the need for highly trained curriculum and instructional developers.
Considering that UAlbany is regionally accredited as well increases employers confidence, as well as assures you that the program is quality. Curriculum for the 30-credit program includes core and specialization courses in understanding technology's varied and critical roles in education; it also includes a Master's Thesis.
University of Nebraska-Lincoln
The University of Nebraska has eight colleges on two campuses in Lincoln with over 100 classroom buildings and research facilities. The School has about 25,000 total students, and as a public, land-grant, research university, UNL is committed to excellence. Research expenditures are more than $278 million, and the goal to achieve $300 million by 2018.
The College of Education and Human Sciences at the University of Nebraska offers several Master of Arts programs to experienced educators who desire to further their education. The Department of Teaching, Learning, and Teacher Education allows graduate students to design a program of study alongside a faculty advisor that meets their educational goals and interests by choosing from five areas of emphasis.
One of these areas is Curriculum Studies; it is possible for students to overlap several areas of emphasis by choosing a variety of classes on various subjects. Completion of the degree requires an element of research methodology. Admission to this program requires an essay, three letters of recommendation, application, resume, and alignment of the student's professional goals with that of the department. Once admitted, students won't be disappointed with the high ranking from US News, low-cost tuition, and quality education and faculty.
University of Oregon
"Nestled in the lush Willamette Valley, with an easy drive to both the Pacific Ocean and the Cascade Mountains, the University of Oregon is renowned for its research prowess and commitment to teaching." A public flagship research university, U of O has nine schools, grants 316 degrees, and has 21 research centers and institutes for its 25,000 students.
A notable feature of U of O's MS in Curriculum and Instruction is flexibility. Within the rigorous 56-credit degree, there are choices from a "menu of core classes" as well as professional and specialization courses. To mention some specialization options for those who choose U of O: English for Speakers of Other Languages (ESOL) endorsement, Reading endorsement, Added Subject endorsement, Sociological Foundations of Education, Cultural Foundations of Education, Teacher Inquiry, Educational Research Methods.
The program and endorsements fulfill Oregon's Teacher's Standard and Practice Commission. One feature to note about U of O is the alliance of nationally prominent centers, institutes, and affiliated research and outreach units working to fulfill the College of Education's mission: Making Educational and Social Systems Work for All. With an impeccable reputation (the program was ranked 14th by U.S. News and World Report) and tuition of $22,752, you can be confident U of O is a wise choice.
Texas A & M University
The history of the Texas A&M Aggies goes back to 1846. Established as a land, sea, and space grant institution means research is significant. In fact, annual research expenditures are over $866 million. Overall, Texas A&M offers hundreds of degrees in just about any field to the 66,000 students attending.
The College of Education and Human Development at Texas A&M offers an MS and MEd in Curriculum and Instruction. The C and I degree can be taken in two formats: thesis (MS) and non-thesis (MEd). The thesis version requires 32 credits of approved coursework and a successfully defended research thesis, whereas the non-thesis requires 36 credits. A final comprehensive exam is required for both versions. Whatever you choose, you can be confident that a Texas A&M training will lead to the knowledge and skills necessary for success.
Adding to their credibility is the fact that the College of Education and Human Development is NCATE-accredited. Coursework includes fundamentals in curricular design, diverse learners, educational environments, and more. Tuition is $22,968, and with a mean salary ten years after graduation of $64,000, the return on investment is well worth it.
University of Massachusetts - Lowell
The University of Massachusetts Lowell is part of the University of Massachusetts system. It is the second biggest school behind UMass Amherst with over 18,000 students. UML is one of the top research universities in the U.S. spending more than $66 million annually.
The MEd in Curriculum and Instruction degrees consist of 30 credits of coursework. It is offered in online and blended formats. The degree offers five concentrations: K-12 instructional focus, Autism Studies, Science Education, Special Education, and Mathematics Education. Students move through core courses in Educating Diverse Populations, Dynamics of Curricular Change, and History and Theory of Curriculum and into specialization ending with the Action Research Capstone (Autism and Special Education have an internship capstone related to the field).
This degree does not lead to licensure, although the BS/MEd in Curriculum and Instruction does; it leads to two degrees and an initial teaching license. Admissions for the MEd program does not require a GRE, though a minimum 3.0 GPA, one full year of teaching experience, along with letters of recommendation, etc. are. Financially a sound choice with tuition at $26,228, UML overall is a great place to advance your ambitions.
University of Kansas
The University of Kansas is public research and teaching institution of 28,401 students offering more than 370 degree programs. KU is well known for science and research among other things and has been a member of the prestigious Association of American Universities since 1909.
KU offers an MSE in Curriculum and Instruction that is designed for teachers to advance in their careers. The online, NCATE-accredited degree offers the flexibility and credibility of an on-campus KU degree. It certainly helps to have the kind of faculty found at KU, leading experts in the field work to improve the quality and relevance of curriculum and instruction. The MSE in CI is 30 credits and can be completed in two years.
Also, the degree is made very accessible to teachers with no GRE requirement for admission. Coursework includes Instructional Strategies & Models, Understanding Research in Education, Curriculum Planning for Education Settings, and a Master's Project. If you choose KU, know that you will have a professional and working portfolio tailored to apply to your current or new job. Tuition at KU is reasonable at $31,716, and the investment will pay off long-term with a mean salary ten years after graduation at $51,900.
University of Maryland - College Park
Founded in 1856, the University of Maryland the flagship and a land-grant institution of the UM System. The School's 37,000 students have amazing academic choices with 250 academic programs and the tremendous advantage of having the Library of Congress, National Archives and the Smithsonian Institution just five miles away.
The Department of Teaching and Learning, Policy, and Leadership, one of three newly formed departments within the College of Education, offers an MA in Curriculum Theory and Development (EDPS). The MA degree is research-focused and includes a thesis or seminar paper. There is also dual program in either Afro-American Studies or Jewish Studies with the MA in EDPS.
Program specifics differ from other programs in the emphasis given to "revitalizing educational visions based upon interpretive, critical and postmodern perspectives." If you complete the 36-credit program, you will be prepared for positions as scholars, researchers, and leaders in public schools, higher education, schools of nursing, industry, museums, hospitals, government and private educational agencies. Admission to the program requires a bachelor's, minimum GPA of 3.0 and GRE Scores in the 50th percentile or higher. Financially, a UMD degree is the second highest tuition at $49,068.
University of Colorado - Boulder
With awe-inspiring views, world-renowned faculty and excellence in research and scholarship across 150 fields, the University of Colorado Boulder competes with the best schools in the nation. With 31,000 students, $2.4 billion in their research portfolio, and over $2 billion worth of economic impact, UC-Boulder is a force to be reckoned with.
UC Boulder offers an MA in Curriculum and Instruction with three areas of emphasis: K­12 humanities, K­12 mathematics and science education, and literacy. The literacy focus also provides the possibility of earning a Reading Endorsement. The programs are all 30-credit hours and can be completed in one to two years with a four-year limit. Courses include Teaching for Understanding and Equity, Curriculum Theories, Culture & Ethnography of Education, and specializations depending on the area of emphasis.
Knowing the School is accredited is very important, and knowing the faculty are experts in the area should not be ignored. At UC Boulder, the School of Education has the nation's second highest proportion of current, tenured faculty members who have been named fellows of the American Educational Research Association (AERA). Tuition at UC Boulder is reasonable at $24,828, and the investment will pay off long-term with a mean salary ten years after graduation at $55,800.
University of Colorado - Denver
About 14,000 students attend the University of Colorado Denver. CU Denver offers more than 140 bachelor's, master's, and doctoral degree programs in 13 schools and colleges. The most popular graduate programs are MBA, Curriculum and Instruction, Public Administration, and Counseling.
The School of Education and Human Development offers an MA in Curriculum and Instruction with five concentrations: Secondary Reading and Writing, Math, Science, English, and Culturally and Linguistically Diverse Education. Faithful to the UC Denver emphasis on innovation and research, the MA in CI degrees are designed mainly to address real-world, real-time problems in the field of education. For example, the Secondary Science Concentration features working on education projects/grants with the National Science Foundation and The National Park Service.
The MA degrees are all around 30 credit hours, and some, like the Secondary English concentration, allow 15 credits of personalized courses. Within the five concentrations, requirements vary as well as delivery. Some programs are hybrid or almost wholly online. Recognized faculty and the fact that UC Denver is accredited add to the credibility of the degree. Lastly, UC has one of the best ROI with a tuition of $10,752 and mean salary ten years after graduation of $74,600.
Portland State University
Located in beautiful Portland, Oregon with a view of majestic Mt. Hood is Portland State University. The School has been educating since 1946. First set up for WWII Vets, the motto still rings true and drives PSU's vision: "Let knowledge serve the city."
The Master's in Curriculum and Instruction at PSU is a flexible, non-licensure program designed for practicing teachers and offers on-campus, online, or blended format; the degree can be either an MA or MS. The Graduate School's Department of Curriculum and Instruction follows the standards of the National Council for Accreditation of Teacher Education (NCATE), so its credibility is established. At PSU your Master's in CI has more elective and specialization opportunities that many others (there are six endorsement options). The 45-credit total is divided into 24 hours of core classes, and 21 hours of elective for the on-campus format; the online degree is 30 hours of core and 15 of electives.
This flexibility provides you the choice to harness your expertise in the area that best fits you and helps you achieve your career goals. For those seeking an online degree, PSU offers a fully online program, and a cohort style format. Admission is rolling, and for the motivated student, one-year sequencing is available.
Armstrong Atlantic State University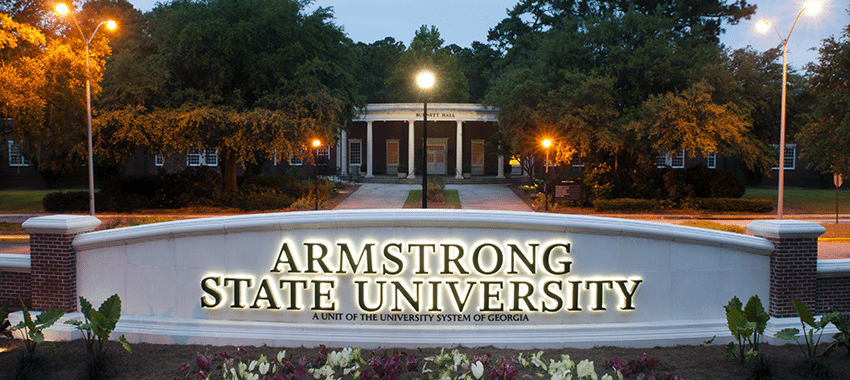 Armstrong Atlantic State University is dynamic and diverse. The School was founded in 1935 as a junior college and has since grown to liberal-arts university with 7000 students offering over 100 degrees. Armstrong is located in Savannah, Georgia on a gorgeous 268-acre arboretum campus.
Armstrong offers a Master of Education degree in Curriculum and Instruction online and on-campus. Designed for teachers striving to advance their career or move into leadership positions, the MEd focuses on curriculum assessment, design, implementation, and communication skills in one's area of expertise. The 33-credit, online MEd is a cohort program that follows a specific plan of study that can be completed in two years (including two summers). Most classes are online. However, some specialization courses in some content areas require on-campus visits.
The curriculum sequence (for both formats) flows from core to specialization, with a 20-hour field experience; this prepares you and gives you valuable work experience as you will work alongside a district-level curriculum specialist, coordinator or instructional leader. Since the program is NCATE accredited, admission does not require a GRE, and tuition is $15,116, you can be assured Armstrong can take your career to the next level in the way that's best for you.
University of Cincinnati
"The University of Cincinnati offers students a balance of educational excellence and real-world experience." For the nearly 45,000 who attend UC, they leave equipped to work and contribute in our country and beyond. Interestingly, the unique idea of "co-op education" that many institutions use now was pioneered at UC.
UC's online Master of Education in Curriculum and Instruction is regionally accredited by the North Central Association of Colleges and Schools and the National Council for Accreditation of Teacher Education (NCATE). With the proliferation of online degrees, this is important to note for credibility and confidence. UC also offers an on-campus Master of Education in Curriculum and Instruction as well. Both formats are designed for practicing teachers, but can be applied in non-school settings, and are taught by recognized experts in the field. There are specializations in Middle or Secondary Childhood Education, Teaching & Learning: General Studies, and Medical Education.
Also, there are three endorsements offered at CI: Gifted Education, STEM Educator, and National Boards. Admission requirements include a bachelor's, minimum 3.0 GPA, GRE scores depending on GPA, statement of purpose, résumé, and two letters of recommendation.
University of Connecticut
At the University of Connecticut, "Knowledge exploration throughout the University's network of campuses is united by a culture of innovation." This spirit has been driving the 30,000 student public, research university since 1881.
UConn offers a Master's of Arts in Education – Curriculum and Instruction. The program is applicable for K-12 schools, but also other organizations dealing with teaching and learning such as health, business, nursing, industry, and government agencies. The MA in CI degree functions by first training students in foundational competencies and then moving into specialization. "Generic competencies can be defined as establishing goals and objectives, planning and implementing programs of curriculum and instruction, and developing and instituting methods of evaluation."
When these are met, students choose areas within elementary or secondary education for specialization such as Reading/Language Arts Education, Mathematics, Social Studies, or Bilingual/ESL. Admission requirements include transcripts, three reference letters, personal goal statement, résumé, and evidence of K-12 or other relevant teaching experience. Tuition at UConn is $33,300, and the mean salary ten years after graduation is $59,600 thus maintaining a favorable return on investment.
University of Texas - Arlington
The University of Texas at Arlington is committed to discovery, innovative instruction, and community engagement. An educational leader in the heart of the North Texas region, UTA has a rapidly growing student body. With a projected global enrollment of close to 57,000, the University provides students world-class faculty members and more than 180 bachelor's, master's, and doctoral degrees in a broad range of disciplines.
The Master of Education in Curriculum and Instruction has three Curriculum and Instruction options to choose from that consist of 18 hours of core research and curriculum coursework and 18 hours of a focus area. The Literacy Studies program includes Texas Certifications in English as a Second Language (ESL), Master Reading Teacher (MRT), and Reading Specialist (RS). There is also a fourth option, known as the "open option," where students can work with their program advisor to piece together electives of their choice to build a degree.
The MEd in Curriculum and Instruction with a specialization in Literacy Studies specializes in coursework that is designed to help professionals improve student literacy and can lead to professional certification as a Reading Specialist or ESL teacher. Annual tuition is $17,316, and US News has ranked UT Arlington at #112, making this program a contender for one of the best in the country.
Columbia University Teachers College
Founded in 1754, Columbia is one of nine colonial colleges founded before the Declaration of Independence. The founding school of the prestigious Association of American Universities, Columbia offers 30,000 students a broad range of degrees and programs through 20 Colleges.
The Teachers College at Columbia, a graduate school of education, health, and psychology, has been educating students since 1887. The College offers an MA in Curriculum and Teaching (MA-CURR). The 32-credit program features the unique Columbia philosophy of education: inquiry, teaching as curriculum making, and teaching for social justice. Students can complete the degree in one to one and half years or take it part-time. Upon graduation, CU graduates will be set up to lead in their schools or institutions.
Coursework includes curriculum theory and history, differentiating instruction in inclusive classrooms, socio-historical, cultural contexts of teaching, and more. The degree does require a Master's Project. Admission to Columbia requires proof of a teaching degree; teaching experience is preferred but not required, GRE scores, and a minimum GPA of 3.0. Due to Columbia's outstanding reputation, the $33,300 tuition and $59,600 salary ten years after graduation is still well worth it.
Virginia Polytechnic Institute and State University
Virginia Polytechnic Institute and State University, or Virginia Tech, is a land-grant, research university located in Blacksburg, Virginia. The School offers 250 undergraduate and graduate degree programs to more than 33,000 students and manages a research portfolio of more than $504 million.
VT offers an MA in Education, Curriculum, and Instruction, with a focus on Instructional Technology (ITMA). Though originally designed for K-12 educators, with our increasingly digital world, the degree is perfect for community colleges, and higher education, as well as corporate trainers and other instructional development professionals outside of the academic realm. The Program focuses on creative support systems for improved learning, applications of digital media, learning environments and more.
VT's ITMA is 30 credits and usually takes two to three years to complete depending on the individual. Something to note is that no campus visits are required, and admission requirements do not include a GRE score. As a participant in the National Council for State Authorization Reciprocity Agreements (NC-SARA), you can be assured of quality content and faculty, not to mention employers confidence that you have been well-trained. Tuition of $24,388 and the mean salary ten years after graduation is $64,200.
Texas Tech University
Located in Lubbock, Texas and founded in 1923, Texas Tech University is the flagship institution of the four-institution Texas Tech University System. TTU educates 37,000 students and offers 150 undergraduate, 100 masters, and 50 doctoral programs.
The College of Education at TTU offers a MEd in Curriculum and Instruction with specializations in Curriculum Studies/Teacher Education, Language and Literacy, and Bilingual/ESL. The degree is 36 credits and is a non-cohort style format, meaning students enroll in as many or few classes as desired and pursue the degree at their own pace and admission is offered during any semester. Curriculum specifics include curriculum theory, design, development, delivery, assessment, and evaluation.
The CSTE specialization is designed for those wishing to be master teachers, teacher coaches, or move into a Ph.D. program. The LL specialization opens up careers as a Literacy Coach, Reading Specialist, or Community College Level Instructor/Developmental Literacy Instructor. The ESL specialization leads current teachers to a supplemental Texas teacher certification in ESL/Bilingual education. If any of these three specializations are a fit, and considering that the tuition at TTU is $19,828 and the mean salary ten years after graduation is $56,700, Texas Tech is worth a look.
Ohio University
Founded in 1804, Ohio University is one of the oldest universities in America. With such a rich history and experience, OU produces critical and engaged students. There are currently 25,000 students at the main campus in Athens, Ohio, who choose from over 250 programs.
The Master's in Curriculum and Instruction at OU is entirely online. The degree is ideally suited for working professionals seeking gain knowledge and skills or even to move into a role focusing on curriculum. The Program at OU in Curriculum and Instruction is an NCATE-Advanced program and aligns with the Core Propositions of the National Board for Professional Teaching Standards (NBPTS).
Taking to heart NCATE's suggestion that all teacher preparation programs improve clinical experiences, OU implemented an intensive clinical model. An example of this is that teachers use their classrooms, schools and communities as context and setting for Clinical Experiences. Admission requirements for the program include a bachelor's degree, letters of recommendation, purpose statement, minimum 2.90 GPA, and GRE scores. Tuition is affordable at $17,436, which is up to half as much as many comparable degrees, and the mean salary ten years after graduation is $43,700.
University of San Diego
Situated on the picturesque Pacific with beautiful Spanish Renaissance-inspired architecture is the University of San Diego. A Roman Catholic school founded in 1949, the University enrolls 8500 students and offers 43 bachelor's, 29 master's degrees, and multiple advanced degrees and doctorates.
The School of Leadership and Educational Science's MEd in Curriculum and Instruction focuses on the design, delivery, and assessment of programs for K-12 teachers. The degree is 30 credits, is entirely online, and takes about one to two years depending on individual pace. An attractive option for the on-campus version is the option of adding the unique, 13-credit Peace and Global Education Certificate. Admission requirements to the MEd include a bachelor's degree, letters of recommendation, CV or résumé, minimum 2.75 GPA, and GRE scores if GPA is not satisfactory.
At USD you will find that your MEd degree (and any for that matter) focuses on the 21st century, social justice, equity education emphasis. These strong values push students into critical thinking about themselves and the institutions they are hired. All in all, with a reasonable tuition of $26,100 and mean salary ten years after graduation at $57,461, the return is favorable.
Michigan State University
Michigan State University "works to advance the common good in uncommon ways." This began in when it was founded and became the prototype for the 69 land-grant institutions. Since then, MSU has become one of the best universities in America offering about 50,000 students more than 200 programs.
The Master of Arts in Teaching and Curriculum is entirely online at MSU. The Program is designed for beginning, experienced, or international educators. The MATC at MSU is 30 credits and can be completed in one to two years. It is important to note that it does not lead to a Michigan teaching licensure. There are many different sub-options and concentrations in the MATC: Educational Technology, Educational Psychology, K-12 Educational Administration, Literacy & Language Instruction, ELL/ESL, and more.
Depending on your desired option within the MATC, requirements may include a thesis, comprehensive exam, research project or combination of these. The tuition is on the higher end of our list at $48,708. However, 30 percent of that can be saved with up to nine credits transferring from related graduate work or experience. Admission to the graduate school does not require GRE or GMAT scores. Lastly, since the quality of the program directly impacts your job potential and employers option, you can't go wrong with MSU who was ranked #2 by U.S. News and World Report.
University of Florida
With approximately 37,000 undergraduates and 16,000 graduate students, the University of Florida is a sizable university offering ample choice and flexibility. Research is a focus with a record $724 million spent the last fiscal year. Commendable and pleasantly surprising, 56 percent of students graduate with no student loan debt.
The College of Education offers two choices for their Master's in Curriculum and Instruction: specialization in Teacher Leadership for School Improvement (TLSI) or Educational Technology. The TLSI is an online program for full-time practicing PK-12 educators in Curriculum & Instruction. The intention of UF's TLSI program is to form either Master Teachers, Teacher Researchers or Teacher Leaders. Admission into either of the programs are at the beginning of each semester (January, May, August) and take two years to complete.
The MEd in Curriculum and Instruction, Specialization in Educational Technology, is for those seeking a career as an instructional designer or educational technologist. Courses such as Foundations of Educational Technology, Designing Integrated Media Environments, and Games and Simulations for Teaching and Learning are featured with a practicum in designing curriculum. Both degrees have outstanding reputations, though tuition is on the high side at $45,108. The mean salary ten years after graduation is $60,300.
To provide "practical arts and sciences" was the original mission of Drexel Institute of Art, Science, and Industry. Founded in Philadelphia in 1891, by philanthropist and financier Anthony J. Drexel, the Institution has evolved and grown much but mostly retained their core identity. Drexel now has 25,595 total students and over 200 degree programs.
At Drexel, certified teachers can earn a Master's in Teaching, Learning and Curriculum Educational Administration online. Not only is this convenient, but Drexel's MA in TLC also has many concentrations available: Global and International, Higher Education, Instructional Technology, Reading Specialist Certification, and Customized Concentrations such Autism Spectrum Disorders, Educational Policy, ESL Program Specialist, and Evaluation and Assessment.
With your master's in hand, skills such as developing, analyzing, implementing, and evaluating instructional strategies will prepare you to advance in your career or to open doors for other jobs. Drexel has a solid reputation and good return on investment with a tuition of $28,608 and mean salary ten years after graduation of $71,000. Admission requirements do not include a GRE score but do include a bachelor's, GPA of 3.0, two professional letters of recommendation, and a personal essay.