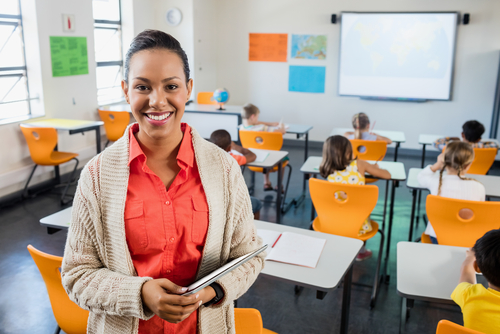 Contained in this list you will find the highest paying school districts in each state as measured by the average salary of teachers in the district. The data used to compile this list comes from a variety of sources including the National Education Agency, the National Center for Educational Statistics, state education websites and a variety of other labor related sites that measured average income in each corresponding city. We hope you find the information in this list helpful but we caution that the figures in this list are estimates and generally speaking are current as of the 2013-2014 school year. More recent data was not reliable or conclusive thus we focused more on historical data and adjusted for inflation. Our sincere hope is that you will find this information both informative and helpful.
A quick thirty minute train ride from mid-town Manhattan, the town of Scarsdale New York is steeped in history and a commitment to outstanding education. The first records indicate the opening of a school in Scarsdale in 1784 and the community has boasted exceptional schools since then. This small district recognizes the value of their teachers which is evidenced by the average salaries landing at the top of any district in the country.
This small district, made up of only four schools, was created to provide educational opportunities for the students of Nantucket, Massachusetts, an island thirty miles south of Cape Cod. This unique locale is a tourist destination where the population jumps from 10,000 to 50,000 over the summer months, but during the school year, this quiet island is a unique place in which to serve the children of the community. With strong parental and community support backed by above average salaries, the Nantucket schools would be a great place for committed educators.
The Palo Alto community which has been inhabited for over 5,000 years has been significantly impacted by the founding of Stanford University and the arrival of Hewlett Packard. Attracting a culturally diverse population, the community touts some of the best educational institutions in the country. Their two high schools ranked better than 99.7% of U.S. public high schools. The professionalism and success of their teachers is rewarded with salaries consistently higher than the majority of US public school districts.
The Valdez Schools District's slogan – Where the Mountains Meet the Sea – speaks to the rugged beauty of this small community located in South Central Alaska located on Prince William Sound. For anyone drawn to natural beauty and a lot of snow, this school district is a great find. The town of Valdez believes that the entire community is responsible for the education of their children; consequently, they support their teachers in a myriad of ways, including offering them the top salaries in the state.
Located on the southwestern tip of Connecticut, this wealthy community was ranked at the top of the list of best places to live in the US by CNN Money and Money Magazine. This, coupled with a great education system, is sure to draw families and great teachers to the community and its 16 schools. With a healthy culture of collaboration this district is sure to please both the senses and the pocket book.
Just 8 miles west of Manhattan, Newark is the largest city in New Jersey and the 2nd largest city in the New York Metropolitan area. Along with this distinction has come some of the challenges of being a major metropolitan area including low performing schools. Looking to turn that around, Mark Zuckerberg donated 100 million dollars to the district. Recognizing that attracting quality professionals to the district is key to the district's success, the Newark Public Schools offer their teachers a average salary landing at the top of the state of New Jersey and solidly in the top ten among the top median pay in the country.
Bucks County, Pennsylvania is home to the Bristol Township school district and its 9 elementary schools, 2 middle schools and 1 high school. Given its proximity to Trenton, NJ and Philadelphia this district is among the elite in education in the region. As important in this competitive environment is a competitive average salary. High pay and a plan to grow the district make for a formula where more teachers will be attracted to this burgeoning district.
A large district with over 200 schools, Montgomery County Schools is one of the premier school districts in the country. Education is a high priority for the residents of this most populous county in Maryland as evidenced by its residents having the highest percentage of post graduate degrees of individuals over twenty-five in the country. Knowing the value of education translates into commitment to supporting their teachers financially and beyond.
As one of the thirteen original colonies, Providence is steeped in history that defines this country pre-dating its establishment in 1636. The city boasts prodigious universities such as Brown and Rhode Island College – the state's oldest Public College. Providence Public Schools are exhibiting positive momentum toward offering all of its close to 30,000 students top quality education by investing in their teachers' personal growth and by rewarding them with good pay.
Christina School District is one of four districts that serves the city of Wilimington, DE, which sits at the confluence of the Delaware River and the Christina River – 25 miles southwest of Philadelphia. The largest of the four districts, Christina welcomes over 17,000 students at its 25 campuses. Located in a historically rich and culturally diverse region of Northern Delaware, Christina School District prides itself in hiring highly qualified teachers who can ensure student success.
The city of Belleview sits ten miles east of Seattle between Lak e Washington and Lake Samarish and boasts numerous accolades including ranking second on USA Today's list of top places to live in the U.S. Its school district also claims five schools that ranked in the top 100 public schools in America in 2010. The district is very diverse with over 50% of it student body being minorities with more than eighty languages spoken. The district embraces the diversity and offers a Spanish immersion and a Mandarin dual language schools and clearly states its mission to offer equitable and excellent education to all students. The community supports this mission by passing numerous funding opportunities to place more well-paid teachers in classrooms than the state allocates. All of this leads to a successful district and good home for committed educators.
#12. Arlington Public Schools, Arlington, VA ($59,200)

Arlington, Virginia, located across the Potomic River from Washington D.C., is home to significant government agencies such as the Pentagon and Arlington National Cemetery. The community avowals one of the best school districts in the country with all of its high schools making the Washington Post's list of top schools in the nation for the past seven years. Not only are the schools recognized in media rankings, but 94% of parents grade their child's school with either an A or a B compared to 79% nationally. Arlington School District also sets itself apart in the financial investment in its students by spending $18,700 per pupil – well above that of its neighbors. This translates into well paid teachers and a district that can meet the demands of its diverse and growing population.
This Illinois School District serves both Wheaton and Warrenville, affluent communities situated twenty-five miles west of Chicago. With twenty schools and 14,000 students, Community United Schools District 200 boasts an excellent educational system that sends 94% of its high school seniors to two or four year colleges. With the draw of a major metropolitan city like Chicago nearby, this district offers the comfort of a small community and the amenities of a large city.
The 14th largest metro area in the US and the largest city in Minnesota, Minneapolis, has one public school district serving 35,000 students. Facing achievement gaps, the district is taking innovative steps to ensure the success of students in their schools. They are moving toward designating funding based on students' needs and not uniform funding per pupil and allowing schools to have more autonomy to make financial decisions. The city is home to the University of Minnesota in addition to numerous other institutions of higher education. The beauty of the abundant water and well-funded park systems combined with the cultural diversity and financial opportunities of the Midwest's second largest economic center makes this city a prime destination.
Situated in beautiful Portland, Oregon, the Portland Public School District is not only the largest of six districts in the city, but also the largest in the Pacific Northwest. Founded in 1851, this district has grown to serving 48,000 students at 81 schools and is expected to keep growing. With the diverse population of the region, the district offers Spanish, Chinese and the state's first Vietnamese immersion programs. With the state's continued commitment to funding public schools, Portland Public School District was able to create 180 additional teaching positions boosting the teacher to child ratio and continuing to offer the best education possible to its students. The city's on sustainability and the natural beauty of the area continue to draw transplants from all parts of the country.
Affordable housing, good job opportunities, multiple institutions of higher education and a revitalized downtown are drawing folks to Cleveland, OH. This Midwestern city, located in northeastern Ohio, is home to the Cleveland Metropolitan School District, the 2nd largest district in Ohio. At the top of its list of steps to transform the district is its goal of attracting, developing and reward great teachers as evidenced by this district's position at the top of the list for average incomes for school districts in Ohio.
A suburb of Portland, Maine, Westbrook is a small town of 16,000 people and the home of Westbrook Schools. This small district has only five schools – three elementary, 1 middle school and 1 high school. The state of Maine participates in intradistrict choice, meaning a child can attend any school they wish, public or private as long as they meet certain criteria. This often has a negative effect on low performing schools and small school districts. With a salary in the upper $50,000 range this district can at least offer teachers a strong incentive to join.
Located in Cheyenne, WY, this district is the largest in Wyoming with thirty-four schools and 13,000 students. Cheyenne, the capital of WY and its most populous city draws nature and outdoor sports enthusiasts who long for the spirit of the wild west. With a growing population and close proximity to Denver and other major cities, this location is a well hid secret for many educators who want to make a difference but do so outside of a large metropolitan area.
#19. Fulton County Schools, Atlanta, GA ($56,300)
Fulton County, Georgia encompasses 90% of the city of Atlanta and other smaller suburbs making it the largest county in Georgia. The school district of Fulton County is one of the oldest in the state and covers a significant geographic area as it is bisected by the city of Atlanta. As the city grows, the district grows as many families are choosing to live in Fulton County rather than in the city of Atlanta in order to access its excellent schools as well as its lower cost of living. Unique to this district is its participation in a charter system with allows significant flexibility for schools to be less tied to the one size fits all state requirements that most schools must adhere to. This flexibility and its stellar reputation promises to be a good destination for quality teachers.
Fort Worth, TX, the fifth largest city in the state, moved from a small dusty town to a bustling city when it became a stop on the Chisholm trail. Since that time it has become a trading and cattle center and was dubbed "Cowtown". While Ft. Worth still embraces its Western heritage, it has become a major metropolitan area. The Ft. Worth Independent School District serves the majority of the students in the city with over 85,000 students enrolled in its 83 elementary schools, 29 middle schools and 18 high schools. The district is implementing its Gold Seal program which moves it away from a one size fits all model of education to one in which students and their families can select a learning environment that best fits the student's needs and interests enriching the educational experience for both students and teachers alike.
The unique college town of Ann Arbor is home to the University of Michigan which shapes Ann Arbor's identity and economic realities. Providing quality public school education to the town and eight surrounding townships is the Ann Arbor Public School district which is home to over 16,000 students. In addition to be recognized for its leading music programs, the district is initiating some unique learning opportunities for students including a K-8 STEAM infusion, the A-2 Virtual Academy, infusing the IB program in both elementary and high schools and adding a world language component in many elementary schools. With test scores significantly above the Michigan state average and the unique education environment that this creative district, Ann Arbor is a prime location for passionate teachers.
Clark County School District became the 5th largest district in the country in 1956 when the Nevada Legislature took measures to consolidate the fourteen separate schools districts that were in existence. This district, which includes the cities of Las Vegas, Henderson, North Las Vegas and Boulder City, has over 300,000 students in 357 schools and continues to grow as families are drawn to the Las Vegas metropolitan area. Situated on the floor of the Mojave Desert and surround by mountain ranges, this beautiful region is known as the Entertainment Capital of the World and with of the top tourist destinations in the country.
Located in the shadow of St. Louis this tiny school district of only 300 students has a teacher to student ration of 23 to 1 and is average income wise the best paying district in Missouri. Smaller districts can have a culture that is more amicable to teaching, and a salary close to the mid $50,000 can really make this a win win situation.
The Stratham School Administrative Unit is a product of New Hampshires practice of grouping together several community schools to form governing units. This serves to lower cost and theoretically improve educational outcomes. Given that New Hampshire has some of America's best schools one could say the strategy is solid. This particular administrative unit oversees schools in six cities primarily in the elementary level. If a small district with a focus on primary education is your cup of tea, this is a perfect pick.
The state of Hawaii is the only state in the country to have one school district serving all of its 178,000 students. The hope for the centralized educational system is that resources will be more evenly distributed between more highly populated and rural areas. Challenges arise when educators work in regions of the state where many of the children and not native English speakers. The unique nature of this island state makes it very attractive to those seeking adventure without leaving the country.
Part of the Lake Pontchartrain bayou area St. Tammany is an ideal area for those how love the outdoors. Average salaries for teachers in this community make them among the highest paid employees in the region. Coupled with close proximity to New Orleans and all that eclectic city has to offer this is a community with much to offer educators. St. Tammany Parish Schools are among the states highest performing schools and recent accolades include fifteen National Merit Scholarship nominees from this history rich school district.
Vermont's highest average salary school district is located deep in the middle of Vermont. This community is just a few miles from the Green Mountain National Park and a some great skiing. At $54,300 the average teacher salary is almost $20,000 above the median income levels of most other professions in the area. Rutland Public Schools is a small district with an improving AYP status most schools in in this district are on the upswing.
Huntsville Alabama boasts an unemployment rate of just under 6.5% and if you are lucky enough to be a teacher in this city, your wages are an estimated to be among the highest for most profession in the area. We say most because this region is also home to Nasa's Marshall Space Flight Center and the nearby United States Army Aviation and Missile Command. Needless to say there is plenty of intellectual stimulation to be had in this community. Coupled with close proximity to the Gulf of Mexico and the vast wilderness of southern Tennessee, this is a great landing spot for any teacher.
Pioneers first settled the Janesville area in the 1830's with the promise of abundant farm land. Janesville has a median income rate $5,000 below the median teacher wage rate which gives teachers in this region more financial stability than most, especially with an unemployment rate hovering 7.2%. This is a moderate sized school district but with high aspirations. This includes the creation of several district charter schools to meet the needs of its diverse student population.
Founded in 1847 by Mormon settlers Salt Lake City Utah is a bustling metropolitan area of approximately 1.2 million inhabitants. Salt Lake City School District is the oldest public school district in Utah and employs approximately 1,300 teachers and a student body of over 25,000. The district is comprised of 35 traditional and public charter schools. A combination of great outdoor opportunities and a strong faith community can be a real draw for educators looking to settle in a solid area.
With over 30,000 students and comprised of over 60 schools Indianapolis Public Schools is the largest school district in Indiana. IPS has had a few difficult years, but much of those challenges are either being actively dealt with or are well behind them. Given that IPS is situated in Indiana's largest city with a major airport and rail service in and out of the city anyone choosing to make this district their new home will have ample opportunity at cultural events in and around the Indianapolis Metro area. This includes close proximity to Chicago and other major midwest cities.
A recent recipient of Money Magazine's top 100 places to live at number 94 West Des Moines is a lively city of over 60,000 people. WDMCS is a relatively small school district of just over a dozen schools from pre-K through high school. The median income of most occupations in West Des Moines hovers around $60,000 making teaching in this region a bit under compensated but with one of the nations best school systems anyone would be fortunate to make Des Moines their new home.
Kentucky's Bluegrass region of Lexington is not only home to world class horse breeding but also to world class education. The Lexington metropolitan area is estimated at half a million inhabitants and boasts a variety of cultural and educational options. These include museums, sports venues, and of course horse racing. LPS is made up of approximately fifty schools, several of which are public charter schools which require an application process. Though the district has recently encountered some challenges a resolution to these issues has been embraced by district leadership and thus this up and coming school district would be a great place for any educator seeking a change.
The Charleston County School district is actually a combination of eight area school districts that was put together to ensure financial stability and strength. At 45,000 students and over 80 schools CCSD is among the states largest school districts. With Charleston's colonial history and architecture this is truly a gem of a location to plant roots. Coupled with a median income near $50,000 most educators coming to this southern jewel will be pleased.
The Boulder Valley School District is an effort by the state of Colorado to consolidate smaller school districts in order to better serve students. This large school district is comprised of over sixty regular and specialty public schools. A recent bond project is aimed at meeting the needs of this growing school district, which includes capital improvements at many of the district schools. With as many average sunny days as souther California Boulder is the perfect place for lovers of the outdoors.
Founded in 1895 the Phoenix Union School District is one of the oldest school districts in Arizona. This district employs almost 3,000 faculty and staff for its 30,000 plus students. Recent high marks in accountability rankings show that this district is an upward mobility track. Given the diversity of Phoenix and its world class attractions, this could be a great place for those looking to relocate to warmer/drier climate.
Idaho is known for the potato but in the Blaine County School District they are known for excellent schools. Consistently ranked at the top of Idaho's scholastic rankings, BCSD ranked one of its high schools in the gold medal category according to a US News poll. Add to those accolades a salary above the state average for all employees and you can find a comfortable living under the stars.
#38. Billings Public Schools, Billings, MT ($48,500)
Montana is often called big sky country. Yes there is plenty of room to grow and in Billings you will find one of the fastest growing school districts in the state. A 2010 bond project ensured that select schools were equipped to meet the growing needs of the children of this district. Like many other western states the cost of living is low and the pay relative to other professions is better than average. This makes Montana a prime place to relocate if you are an educator.
Northwest Arkansas has much more to offer than the headquarters of a major retail giant. The Springdale Public Schools is a moderately large school district of 20,000 students and 1,100 faculty members. The district strives to meet academic excellence but doesn't stop there as evidenced by the recent accolades by the Healthier US Schools Challenge. Having been named a healthy school district by this government program proves that the body and mind are in tune at this school district. For a semi rural community its proximity to a major airport and to Little Rock make this an ideal spot for those seeking a large district feel in a smaller community.
Nebraska's second largest school district, the Lincoln Public Schools has a student body of over 35,000 students. These students represent a great diversity of individual with 52 languages being spoken in its 57 schools. Lincoln's growing refugee community has brought growth and new life to this semi rural district.
Established in 1965 the Blue Valley Public Schools is a district of over 20,000 students and 34 schools. With its proximity to the twin cities of Kansas City, Kansas and Kansas City, Missouri, this quaint school district is one of Kansas' premier school districts. BVPS is consistently among the states highest performers. Employing almost 2,000 teachers this district has plenty of opportunities for those looking for a good place to live and an excellent environment to teach in.
The Cabarrus County Schools was established nearly 100 years ago and is currently one of the main employers in the region. With 39 schools and over 30,000 students CCS is also one of the largest districts in North Carolina. In fact it is also one of the fastest growing districts having opened several new schools since the early 2000's to meet the overwhelming demand. This growth is the perfect combination for those looking for a teaching job in the region.
A 2011 decision by residents of Memphis to disband its school district and merge it with the Shelby County Schools has come into full effect this year. As a result the SCS is now the largest district in Tennessee and one of the largest in the United States of America. With over 200 schools this behemoth of a district is sure to offer plenty of opportunities for those seeking employment in on of the South's greatest locations.
The Albuquerque Public Schools is the oldest and by far largest school district in New Mexico. With a staff of almost 7,000 opportunities abound for aspiring educators. A student body of nearly 90,000 housed in 139 schools and growing there is sure to be new job openings on the horizon. Academically APS is consistently at the top of accountability rankings and currently has 23 semi finalists for the National Merit Scholarship awards.
The Jefferson County Schools is comprised of 18 schools which makes this semi rural district a rather small district as compared to others on this list. Located in Charles Town West Virginia, this small town with its beautiful natural vistas and clean living atmosphere are sure to draw those who seek a slower pace in life. With an average salary in the upper $40,000 range one will not have to worry too much about making ends meet given the lower than average cost of living in West Virginia.
Miami-Dade County Public Schools is one of the few school districts in America to offer optional international programs and bilingual education in, Spanish, Mandarin Chinese, Haitian Creole, French, and German. If this isn't enough to attract potential teachers to this district, the almost 22,000 teacher corps that teaches the 4th largest school district in the US can look forward to a student body of nearly 400,000 students and growing.
Bismarck Public Schools is a district of just over 10,000 students that employs a staff of approximately 1,500. Given the oil boom in North Dakota this district is sure to see a rise in its student population. Though not as high paying as those lucrative oil field jobs the demand for quality teachers will grow and with that surely so will salaries.
Norman Oklahoma is situated just south of Oklahoma City and is home of the University of Oklahoma. This gives Norman a front row seat of any changes in education both by the state government and by higher education theory. With 15,000 students and almost 1,000 faculty the Norman Public Schools is a robust and growing learning community. Given all of the educational and nearby cultural opportunities this small town in central Oklahoma is the place to be if your a teacher.
#49. Rankin County School District, Brandon, MS ($41,880)
Brandon Mississippi is just a short drive east of Jackson and is home to over 20,000 students. These students are taught by a group of teachers that numbers over 3,000. All of this makes the Rankin County School District the third largest in Mississippi. More importantly the district is one of Mississippi's highest rated districts.
Rapid City Area Schools is a district of just over 13,000 students with nearly 1,000 faculty and staff. The average income in South Dakota is relatively on par with that of an average teacher salary hovering around $40,000. One unique facet of this district is its sizable Native American population. This enables the district to offer specialized education that focuses on Indian Education.