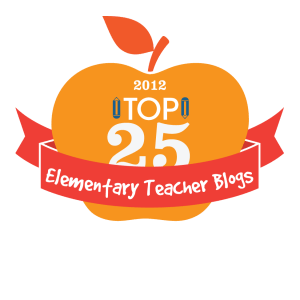 Blogs provide a great way for teachers to communicate lesson ideas, classroom management tactics and other helpful tips and tricks with each other. We've chosen 25 of the best elementary school teacher blogs from 2012 to highlight how this form of communication can contribute to teaching pedagogy. Ranging from insightful to funny to contemplative, these blogs offer an honest look at what life as an elementary school teacher is really like.
Blogs are listed in alphabetical order by title.
1. 4 The Love of Teaching: Great ideas for classroom management are presented on this blog. Learning materials and unique ideas for engaging students are also posted on a regular basis, making this a go-to blog for the busy teacher.
Where to begin: Check out Severe Weather Safety, a good example of how this teacher uses hands-on classroom activities to meet learning standards in her state.
2. A-B-Seymour: Designed by a first grade teacher, this blog focuses on fun learning activities and innovative classroom techniques. The posts range from advice on helping kids focus to support materials for teaching about holidays and special events.
Where to begin: The November Activity Pack post provides a great glimpse at the types of materials offered for free or at a low cost on the A-B-Seymour blog.
3. Busy Bees: Written by a second grade teacher and a kindergarten teacher, this blog is designed to help teachers with curriculum and planning. A wide variety of materials are offered on the site as freebie downloads. Other materials can be purchased at very reasonable prices for classroom use.
Where to begin: Check out the Freebie December Behavior Chart to get a better idea of the types of materials offered on the Busy Bees blog.
4. Dirty Hands and Lesson Plans: This blog combines personal anecdotes with classroom advice to make for a relatable, entertaining read. Like many elementary teacher blogs, the writer uses Teachers Pay Teachers (TPT) to sell classroom materials and curriculum support items.
Where to begin: Check out Monday Made It, a post that offers great do-it-yourself projects for the classroom and the home.
5. First Grade Delight: Humorous anecdotes about the classroom are combined with resources to make this blog a true must see for any elementary school teacher. The Slice of Life posts are highly relatable, offering a glimpse into the real life of busy teachers.
Where to begin: Check out the Dr. You Know WHO ABC Order post for a good example of the types of learning materials presented on the First Grade Delight blog.
6. History is Elementary: Most of the posts on History is Elementary focus on particular history topics, allowing teachers who need a refresher to quickly glean important facts about historic events and figures. The blog also includes tips for teaching local and state history, especially when these topics aren't given much space in traditional curriculum.
Where to begin: Check out Mixed Images…One Powerful Message to understand how interposing different images together can help students learn about and grasp historic events.
7. How to Dress Like A Teacher: This blog by sixth grade teacher Miss Johnson is nothing but fun. Teachers who find themselves stuck in outdated clothing in an effort to stay classroom appropriate will love Miss Johnson's outfit posts and her advice about clothing stores that offer discounts to teachers.
Where to begin: Take a peek at Miss Johnson's December 7 blog, where she highlights simple winter fashion for elementary school teachers and provides a run-down of where each item was purchased.
8. iTeach2nd: Straightforward design and high-quality posts characterize this blog written by a passionate second grade teacher. A wide variety of teaching resources, including targeted literature units, are offered on the blog.
Where to begin: Check out Writer's Workshop and Math Mountains, which provides a good overview of the blog's tone and the writer's overall teaching style.
9. It's Not All Flowers and Sausages: This blog provides an honest, sometimes heart-wrenching look at the world of teaching. Personal reflections on new trends in education are brought into conversation with concerns about how to offer kids the best learning experience possible in an ever-shifting educational environment.
Where to begin: Start with Stand Up and Wave Your Nerd Flag, a post that reminds teachers how important it is to share their own passion for learning and reading with their students in order to help students develop their own nerdy proclivities.
10. Learning in Bliss: Designed for teachers in the upper elementary grades, this blog presents mostly anecdotal posts about life in the classroom. Teaching suggestions are woven into the posts in a contextual and illuminating fashion that readers will find compelling.
Where to begin: Check out Reading Fun for great ideas on combining technology with classroom learning goals. The narrative style of this post is exemplary of the blog as a whole.
11. Maestra Bilingue: Written by a fourth grade English as a Second Language (ESL) teacher, this blog provides targeted advice for teaching ESL. Personal observations about the classroom environment and interacting with students make this blog personable and compelling.
Where to begin: Check out SIOP Saturday 5: Strategies, which offers an introduction to the overall teaching style of the blog's writer and to the types of materials available on the blog.
12. Ms. Cassidy's Classroom Blog: This blog is an exemplar of what a classroom-oriented blog should look and feel like. Ms. Cassidy provides a wealth of information about the activities her students are completing at school with enough photo and video material to give other elementary school teachers plenty of great ideas. Other classrooms are encouraged to get in touch with Ms. Cassidy and her kids too.
Where to begin: Check out Twitter in Our Classroom, a blog post that will guide educators as they implement new technology into their teaching routines.
13. Once Upon a Teaching Blog: Written by a third grade teacher, this blog presents a balanced look at life in a self-contained classroom. Teaching tips are presented alongside personal anecdotes to keep the blog engaging.
Where to begin: Check out Introducing Math, a great post about making math engaging in the classroom and meeting core learning goals.
14. Pencils, Books and Dirty Looks: With a decidedly elementary school classroom design, this blog will appeal to passionate teachers who love working with young kids. Personal classroom anecdotes and teaching materials are regularly featured on this engaging blog.
Where to begin: Take a look at the Valentine's Day Writing Prompt, which highlights the teacher's use of jar-based activities to support literacy learning.
15. Primary Graffiti: This beautifully designed blog is a great resource for teachers who work in looping classrooms or who are responsible for teaching several different grades throughout the day. Classroom ideas and lesson plans are presented alongside management tips.
Where to Begin: Check out There Was An Old Lady Who Swallowed A Bell for a great example of the lesson plans available on Primary Graffiti.
16. Primary Inspired: Great advice about classroom management is combined with personal anecdotes in order to inspire teachers. This blog features a particularly strong focus on effective techniques for teaching math and basic reasoning.
Where to begin: It's All About Timing is a post about the blogger's classroom schedule that gives a good idea of how teachers can get organized and make the most of every minute of classroom time.
17. Removed by editor.
18. Science Fix: This innovative blog boasts simple, straightforward design alongside great science ideas that any teacher can use in the classroom. It's easy to search the blog for science ideas according to concept or theme. Special posts that highlight science classroom safety are also included and can be shown to students in order to make safety seem more exciting.
Where to begin: In The Importance of Safety Googles, the Science Fix blogger uses an innovative video to demonstrate why wearing safety goggles is essential. Kids will love this unique demonstration, which teachers can recreate in their own classrooms.
19. Tales of A Fifth Grade Teacher: Drawing its name from the popular children's book Tales of A Fourth Grade Nothing, this blog combines the personal insights of a mother with the classroom advice of a seasoned teacher. Simple classroom management and teaching techniques are highlighted in many of the posts, making this a great blog for new teachers to visit on a regular basis.
Where to begin: Check out Two Words Every Teacher Should Know. This post explains the power of the words I'll wait and guides teachers as they use the waiting technique for classroom control.
20. Teaching is Elementary: This popular blog highlights the use of technology in the classroom and offers unique ideas for keeping kids engaged in learning. A wide range of activity ideas make this a must-see blog for teachers who need to add a touch of excitement to classroom activities.
Where to begin: Check out Skype in The Classroom, where the blogger explores how technological tools can have a huge impact on how children learn.
21. The Idea Backpack: This blog is centered around providing teachers with great classroom and organization ideas. In-depth posts interspersed with personal anecdotes make this blog a treasure trove for teachers who need fresh ideas to inspire learning in their classrooms.
Where to begin: Take a look at Laughter as Inspiration and Read Alouds to get a good idea of the writing prompts and language arts idea presented on the blog. The combination of writing prompts with reading suggestions offer full-circle language arts curriculum support.
22. The Polka-Dotted Teacher: Bright and visually interesting, this blog draws in readers with witty posts and great classroom ideas. Posts highlight teaching across subjects and help teachers understand how to use tactile activities in order to reinforce book learning.
Where to begin: Multiplying Fractions with Pasta provides a great introduction to the innovative, hands-on teaching style of The Polka-Dotted Teacher. As with many activities on the blog, all materials for the lessons can be purchased and downloaded for classroom use.
23. The Resource(ful) Room: Designed for teachers who want to find great materials and resources for their classrooms in the most unexpected places, The Resource(ful) Room provides plenty of resource and activity ideas for teachers. A handful of curriculum and classroom management posts highlight how high-energy activities can be introduced into classrooms without causing chaos.
Where to begin: Check out Drawing Conclusions for a unique take on how to teach kids about inferences and conclusions. This post also highlights techniques that teachers can use to maintain classroom control while completing hands-on activities with kids.
24. The Teaching Thief: This well-designed and engaging blog provides inspiration for teachers who want to encourage a healthy, community-oriented environment in their classrooms. Great fictions for kids is highlighted throughout the blog, providing a go-to resource for teachers who are looking for new books for their students.
Where to begin: Start with Celebrating Children's Literature in October to get a preview of how Fiction Fridays on the blog are organized.
25. Think Share Teach: This visually striking blog is maintained by a fourth grade teacher who presents a wide variety of classroom activities and teaching downloads. A whole-curriculum focus with advice about time budgeting makes this blog particularly valuable for teachers who are struggling with a time crunch in the classroom.
Where to begin: Check out the Student Gifts: Classroom Coupons post to get a sense of the writer's style and to grab a great idea that will work in any elementary or junior high classroom.